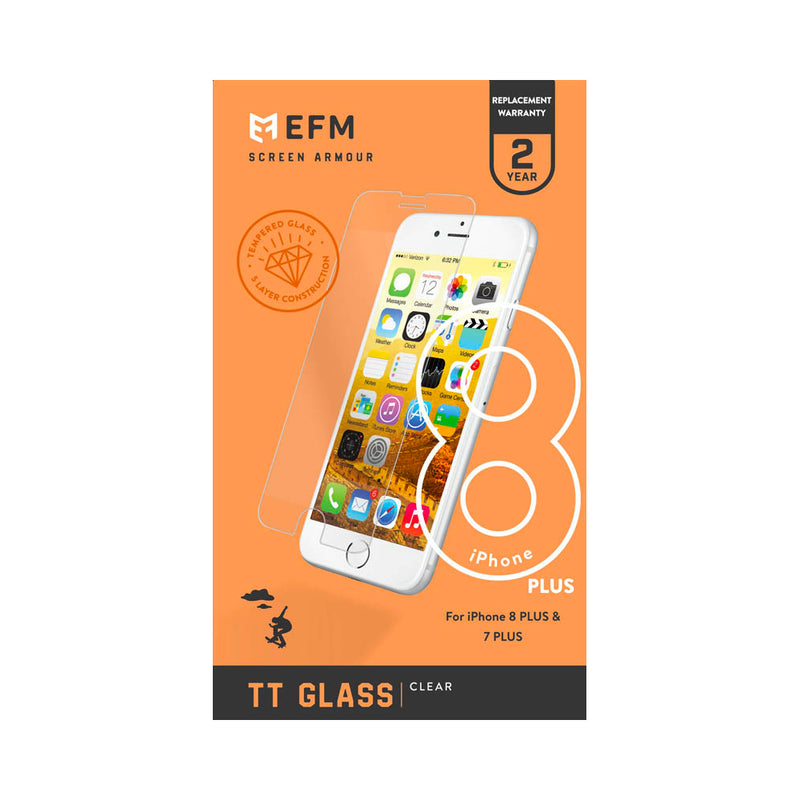 True Touch Glass
iPhone 8 Plus
Clear
Tempered Glass
EFM Case Optimised
Clear
Your screen was made to be seen - that's why you need one of our True Touch glass screen protectors, designed to protect your iPhone 7 Plus screen and keep it crystal clear without compromising on visibility or usability.

EFM True Touch Glass Screen Armour for iPhone 7 Plus

Please note that there is no guarantee an EFM Screen Armour will protect your device from everything nor is it unbreakable. However it will add a layer of protection for your phone.
Apple iPhone 7 PlusApple iPhone 8 Plus