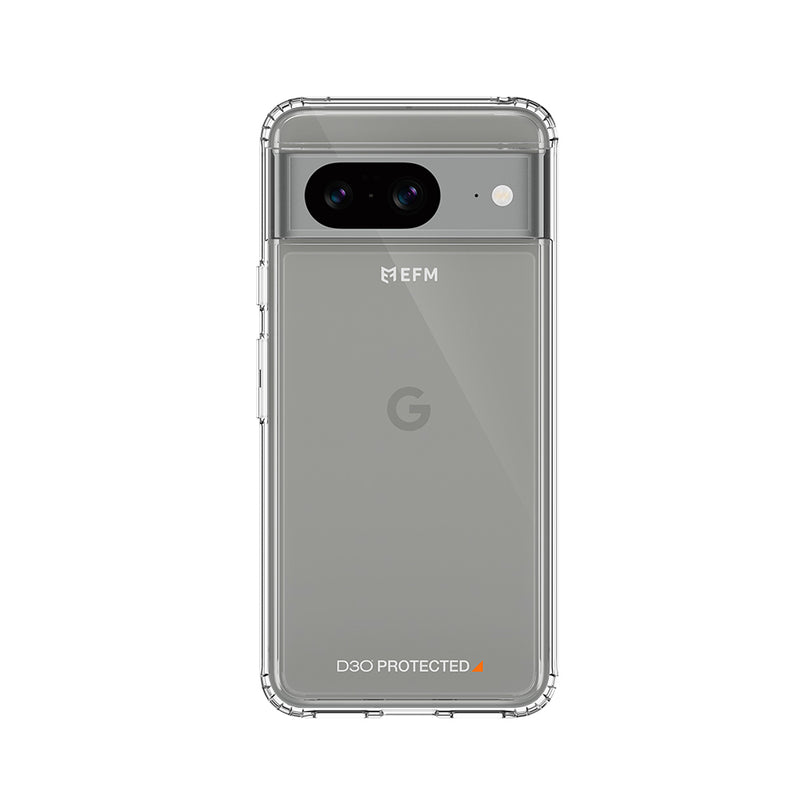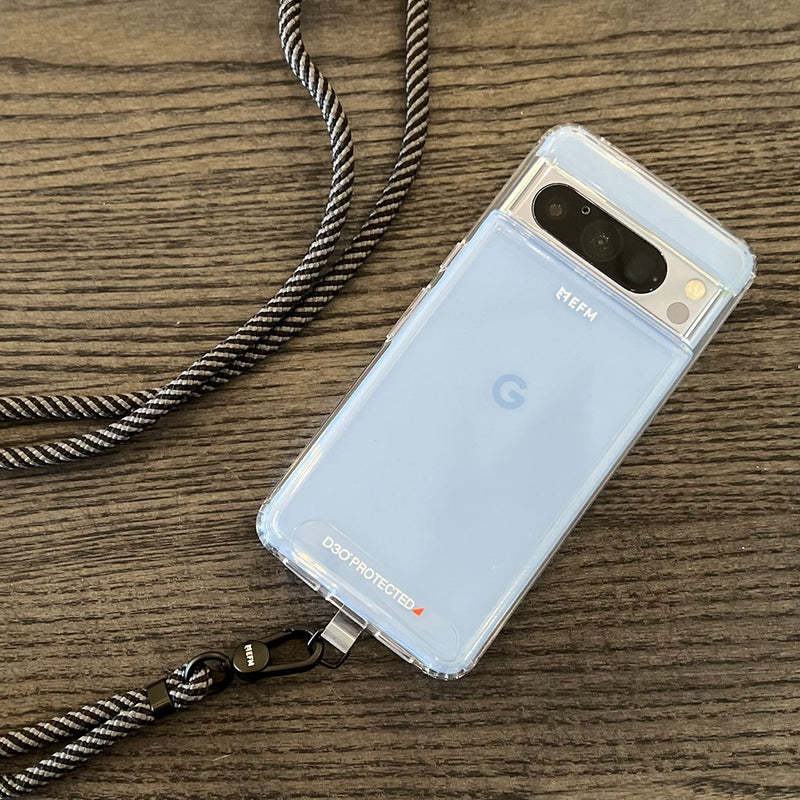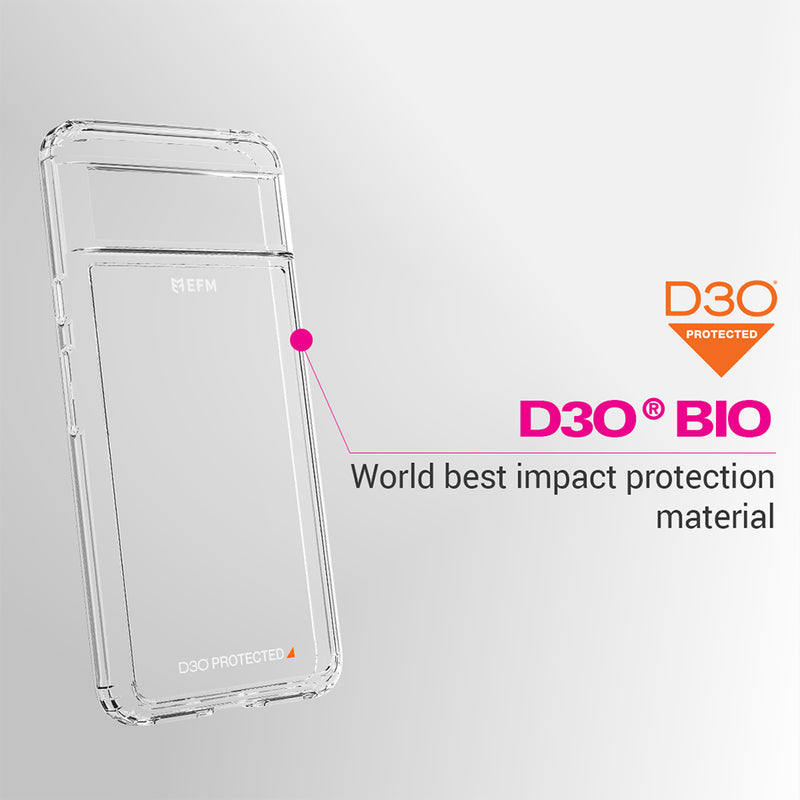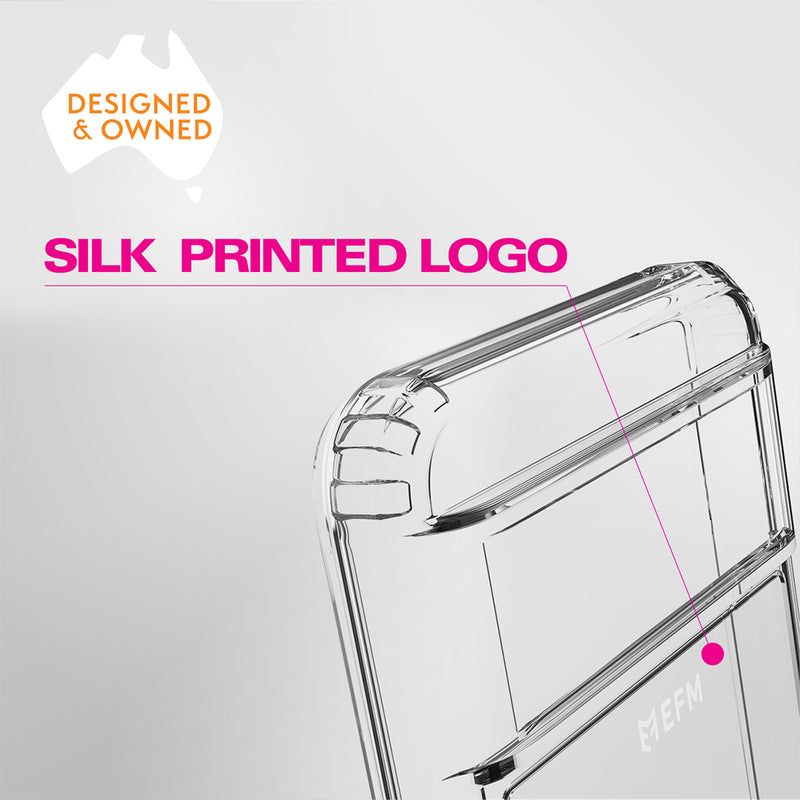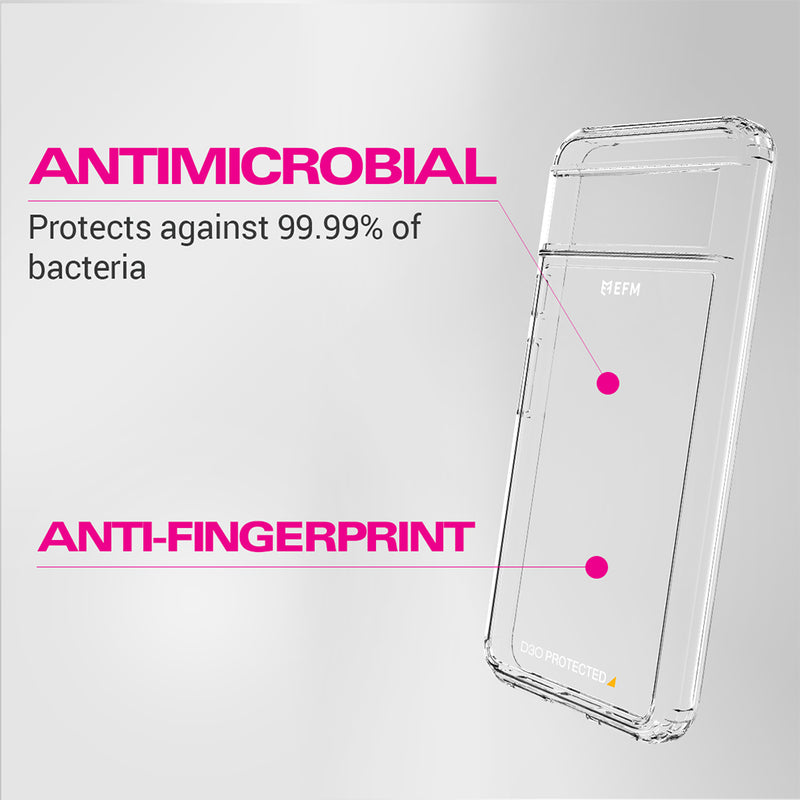 Alta Case
Google Pixel 8
Clear
D3O Impact Protection
Military Grade Protection
Clear/Opaque
Get the ultimate phone case that offers style and protection. The EFM Alta Case Armour with D3O BIO provides unrivalled impact protection without adding bulk to your device. With exclusive technology, anti-fingerprint and anti-microbial coatings, this case goes above and beyond. Elevate your phone's defense today!
The EFM Alta Case Armour with D3O BIO is the ultimate phone case for those who want both style and protection. With its thin and minimalistic design, this case offers best-in-class impact protection without adding any bulk to your device.

What sets the EFM Alta apart from other cases on the market is its use of D3O BIO, a cutting-edge plant-based material that provides unrivalled protection and reliability. This exclusive technology, engineered specifically for EFM, ensures that your phone is safeguarded against even the toughest drops and knocks.

But it doesn't stop there - the EFM Alta goes above and beyond by offering additional features to enhance your overall experience. The anti-fingerprint coating keeps your case looking clean and smudge-free at all times, while the anti-microbial coating promotes a hygienic environment by preventing bacteria growth on your device.

When you choose the EFM Alta Case Armour with D3O BIO, you're not just getting top-notch protection - you're also elevating your phone's defense to a whole new level. This case has been drop tested to an impressive 3.6 meters, giving you peace of mind knowing that your device is safe no matter what life throws at it.

With its crystal-clear design, the EFM Alta allows you to showcase the sleek beauty of your phone while still providing unbeatable protection. It seamlessly blends into any style or outfit choice without compromising on performance or functionality.

Don't settle for less when it comes to protecting one of your most valuable possessions. Choose the EFM Alta Case Armour with D3O BIO today and experience superior impact protection in a slim and stylish package. Your phone deserves nothing but the best!