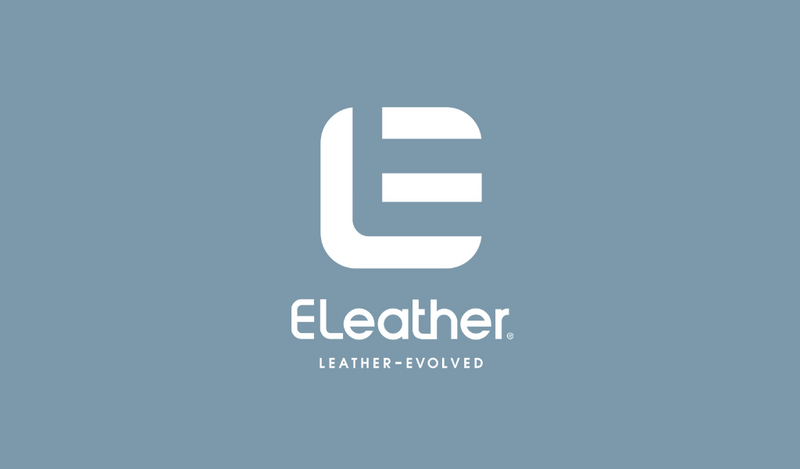 About ELeather®
ELeather are the pioneers of the sustainable leather - created for brands that want beautiful products made from environmentally responsible materials.
The company develops unique, high-performance materials based on recycled leather fibres that deliver the quality and luxurious look and feel of traditional leather at a fraction of the environmental cost.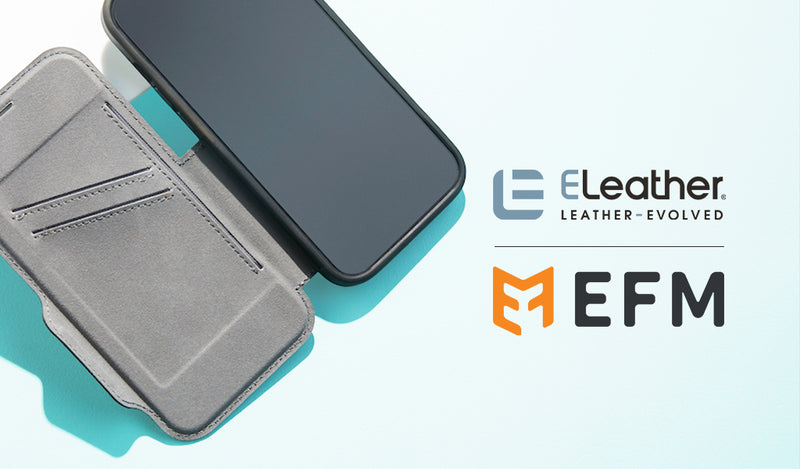 EFM & ELeather® Partnership
ELeather® and EFM are aligned in their commitment to minimising their own environmental impact at the same time helping consumers make more sustainable choices. There's no doubt that nature's resources are limited. Over-consumption is taking its toll on our planet. And there is an urgent need to recycle more and waste less.

ELeather® and EFM are both keen to play their parts by producing responsibly manufactured goods. Our newest range of Monaco Wallet cases use ELeather® and has helped saved 1.73kg of Carbon Dioxide emissions and 16.25 litres of water in the manufacturing process.
All models feature brand new, patented technology in the form of injection moulded D3O® smart material that offers market leading impact protection together with ultra slim case designs.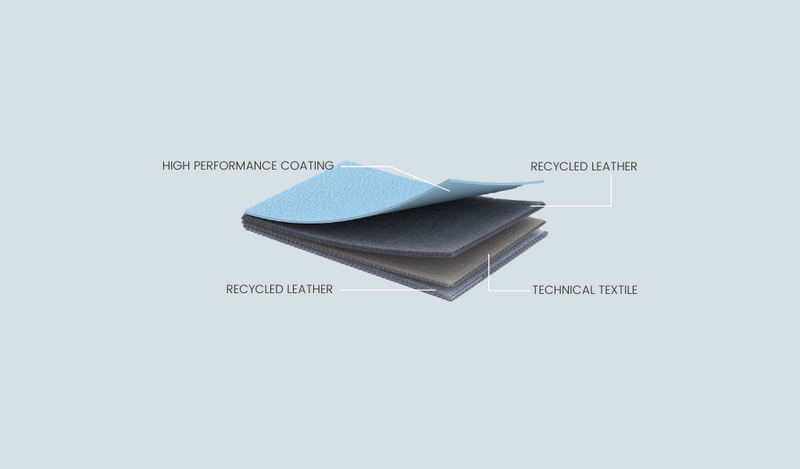 How ELeather® is made?
Each year, a shocking amount of leather is discarded and sent to landfill. ELeather® collect that unused leather in order to recycle it into new materials.

The leather is carefully separated to preserve the natural, individual fibres. The fibres are locked together with a high-performance core using only the power of high-pressured water (which is then recycled back into the process).

Finally, the recycled leather is finished with the customer's choice of colour and texture. It's a unique, patented process that delivers the highest quality material at a fraction of the environmental footprint of traditional leather.
ELeather® and the environment
ELeather®'s sustainability efforts are centred around three key pillars:
1. Increasing recycled content of their materials
2. Lowering carbon emissions within their manufacturing process
3. Reducing the use of Earth's scarce resources such as water and land use
Their impact so far has seen them recycle enough leather to make 35 million pairs of shoes, offset enough energy to power a mid-sized town and save enough water to fill 18,000 Olympic swimming pools. Where else ELeather® is used
ELeather® have built an enviable reputation for quality of their materials in demanding markets including transport, footwear, public spaces and have partnered with some of the largest and most successful brands in the world including Nike, Deutsche Bahn, Delta Airlines and more.