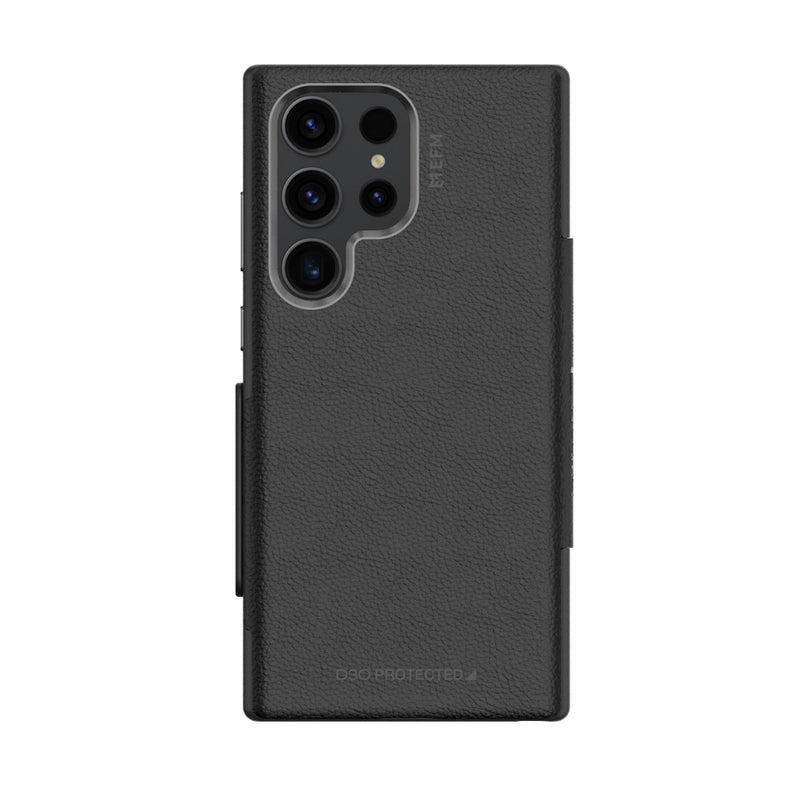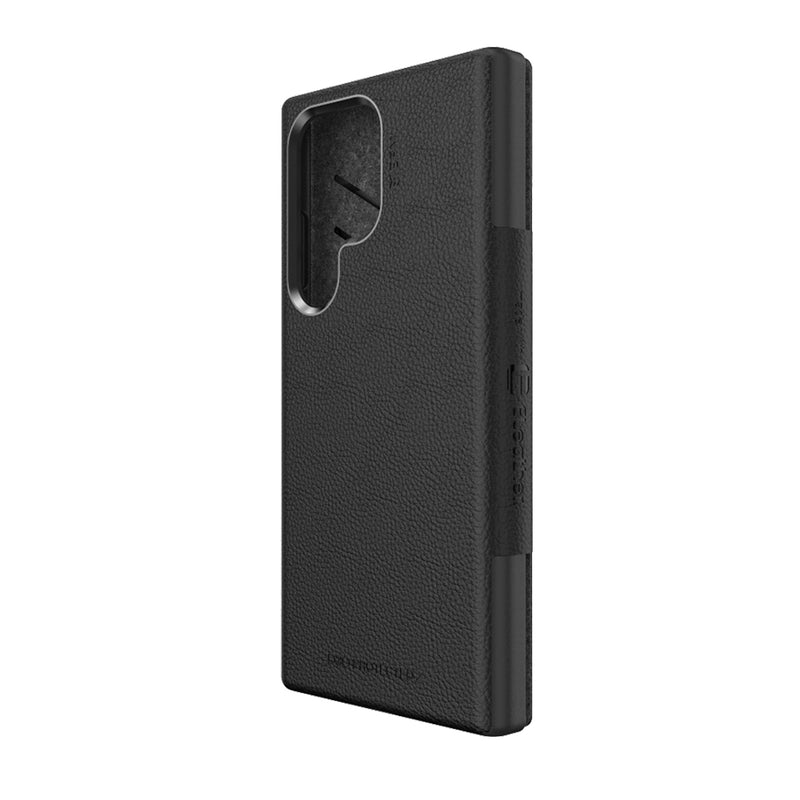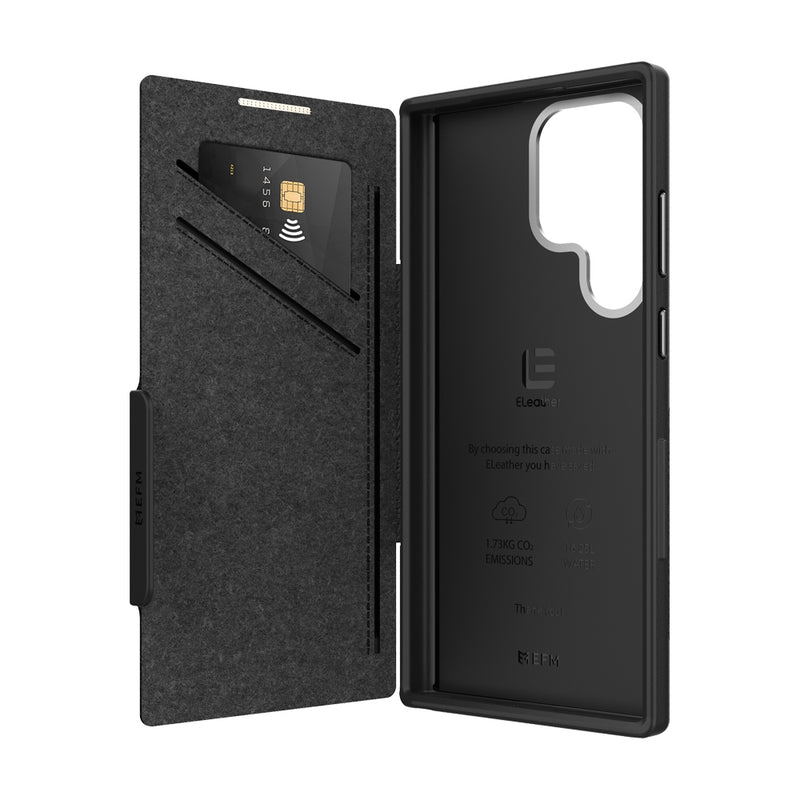 Monaco Case
Galaxy S23 Ultra
Black / Space Grey
D3O with 5G Signal Plus Technology
Credit Card Storage
Military Grade Protection
D3O Impact Protection
Made with ELeather
The EFM Monaco Case Armour with ELeather and D3O 5G Signal Plus Technology is a sustainable phone case that reduces environmental damage while providing superior protection. It features antimicrobial treatment, RFID protection, recessed card slots, aluminum trims for impact protection, and optimal signal transfer on Australia's growing 5G network. Upgrade your phone's style and safety by selecting this ultimate wallet case solution today!
By ranging the new EFM Monaco Wallet Cases, you are playing a part in preventing tons of leather going to landfill, lowering carbon dioxide emissions, and reducing the use of toxic materials going back out into the environment.
Extra features include antimicrobial treatment, secure flip cover with RFID protection and recessed card slots to reduce bulkiness and keep items securely in place. Outer shell is constructed with premium aluminum trims, Eleather and integrated with D3O 5G Signal Plus Technology to provide superior impact protection with the added benefit of optimal 5G signal transfer. The Monaco Wallet cases are drop tested to 6 metres to provide users with the best protection all around.