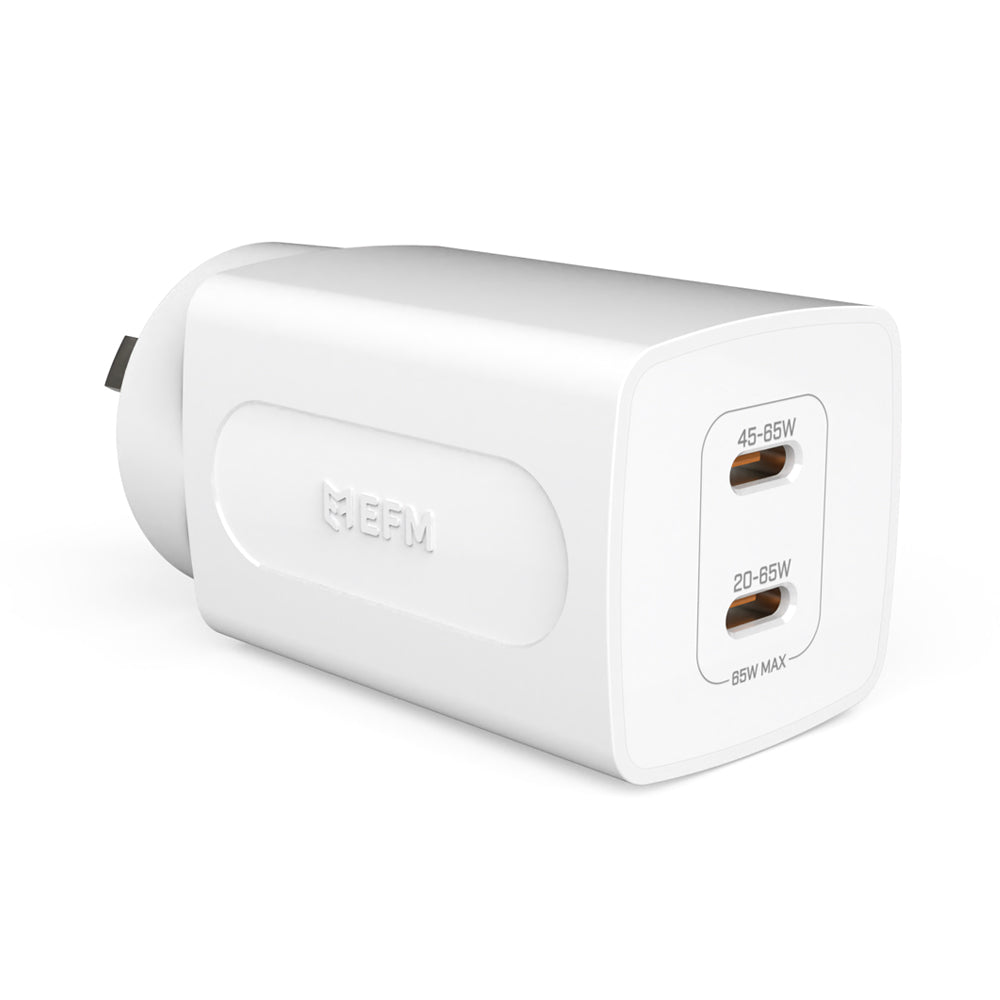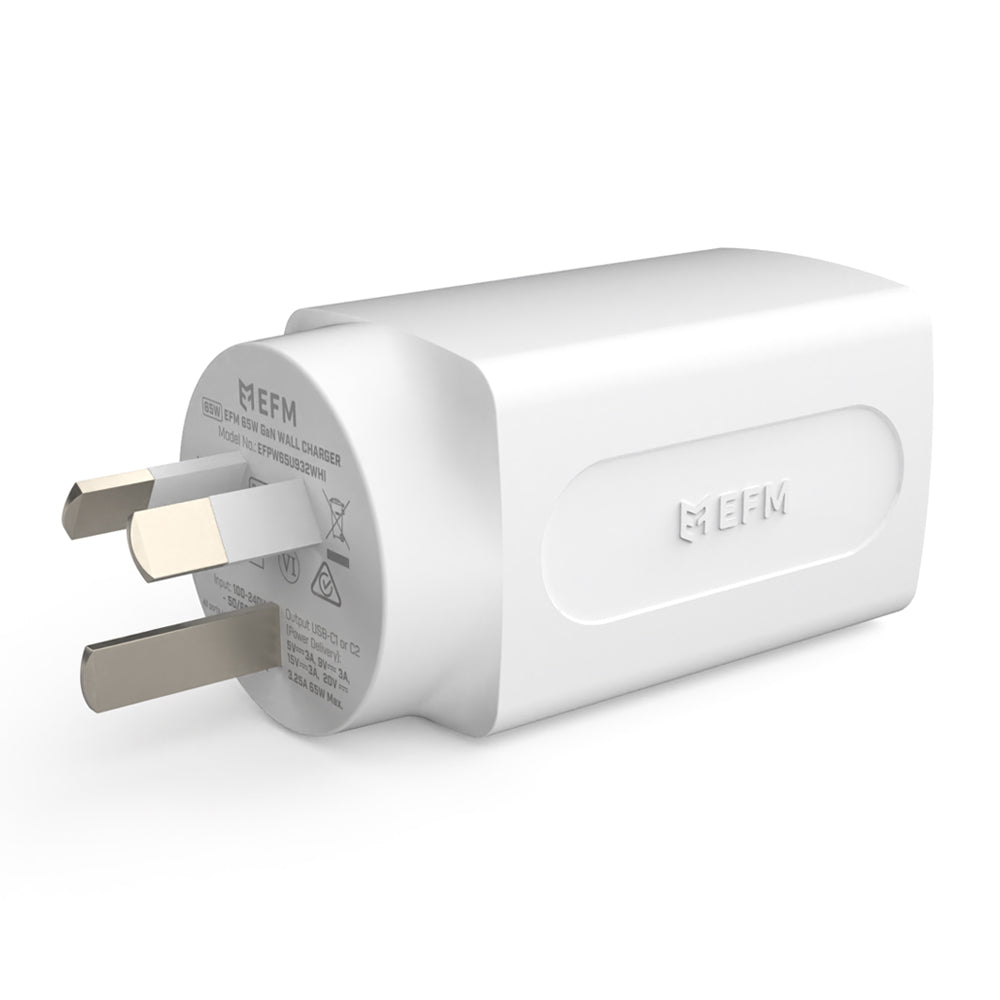 65W GaN Wall Charger
White
Get faster and most efficient charging in the home or at the office with the EFM 65W GaN Dual Port Wall Charger. Featuring dual Type-C charging ports, you can quickly charge up two devices simultaneously. Certified to Australian safety standards.
GaN Technology
Charger Only
Dual Charging Ports
GaN, or Gallium Nitride technology, allows for optimal charging efficiency and smallest formfactor. The biggest benefit of Gallium Nitride is that it produces less heat. Less heat means the charger components can be positioned closer together, which means the charger is smaller. Being a crystal-like material, high voltages can be quickly and safely conducted. Less energy is lost to heat production which helps with ensuring more power is being transferred to charging a device.
Power Delivery and Programmable Power Supply enables universally compatibility, meaning its suitable for all mobile, tablet and compatible laptops. With premium quality materials and certified to Australian standards, the EFM 65W GaN Dual Port Wall Charger is the perfect charging solution.
Suitable for all mobile, tablet and compatible laptops.
WALL CHARGER RANGE FEAUTRES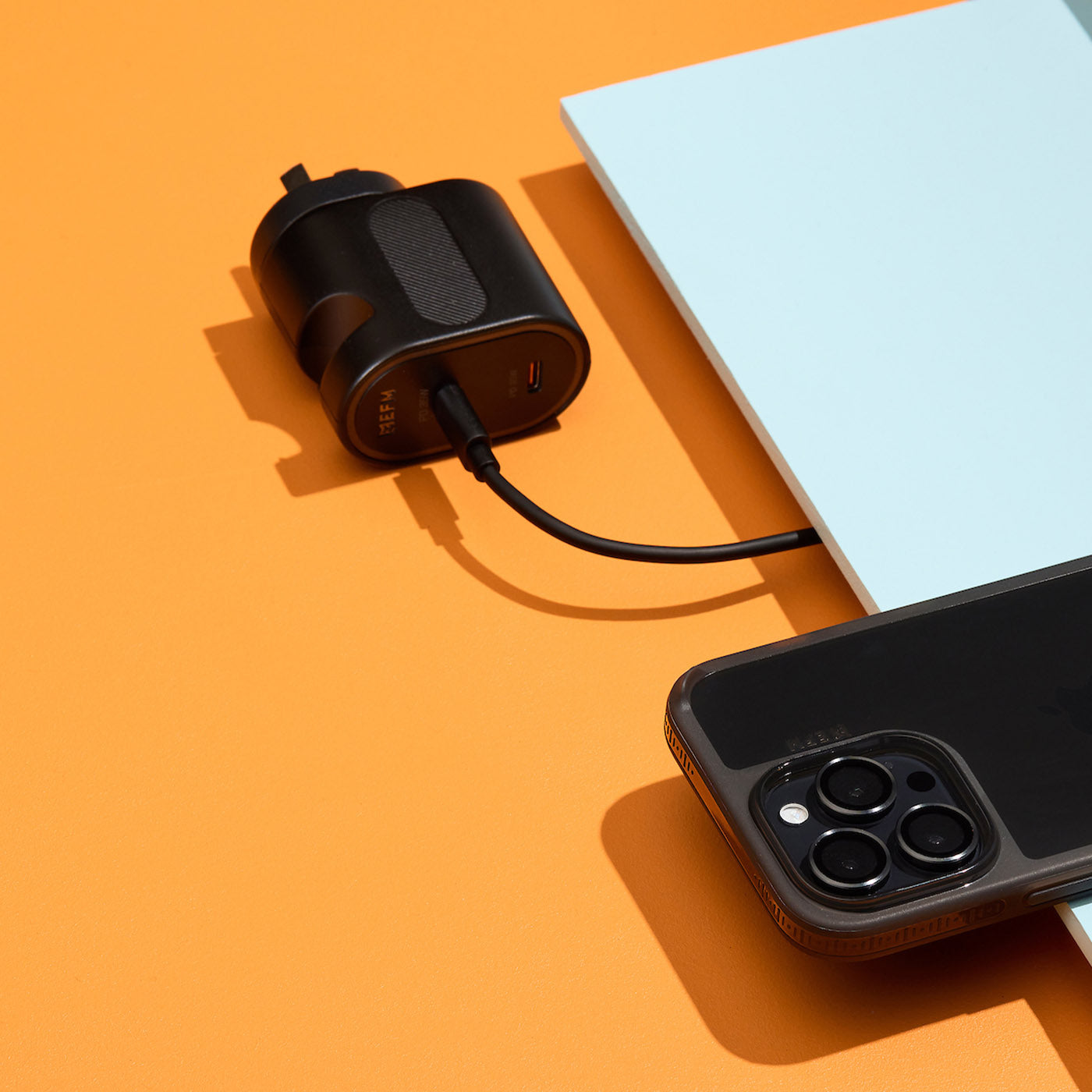 Charge with confidence
Power-up your devices safely and efficiently with the EFM Wall Charger range.
The EFM Wall Charger range come with a raft of features including a built-in safety mechanism that prevents overcharging and optimised power outputs that offer the fastest and most efficient charge possible for your device.

EFM Wall Chargers are also all fully-certified to the highest Australian standards to ensure your safety and the safety of your device.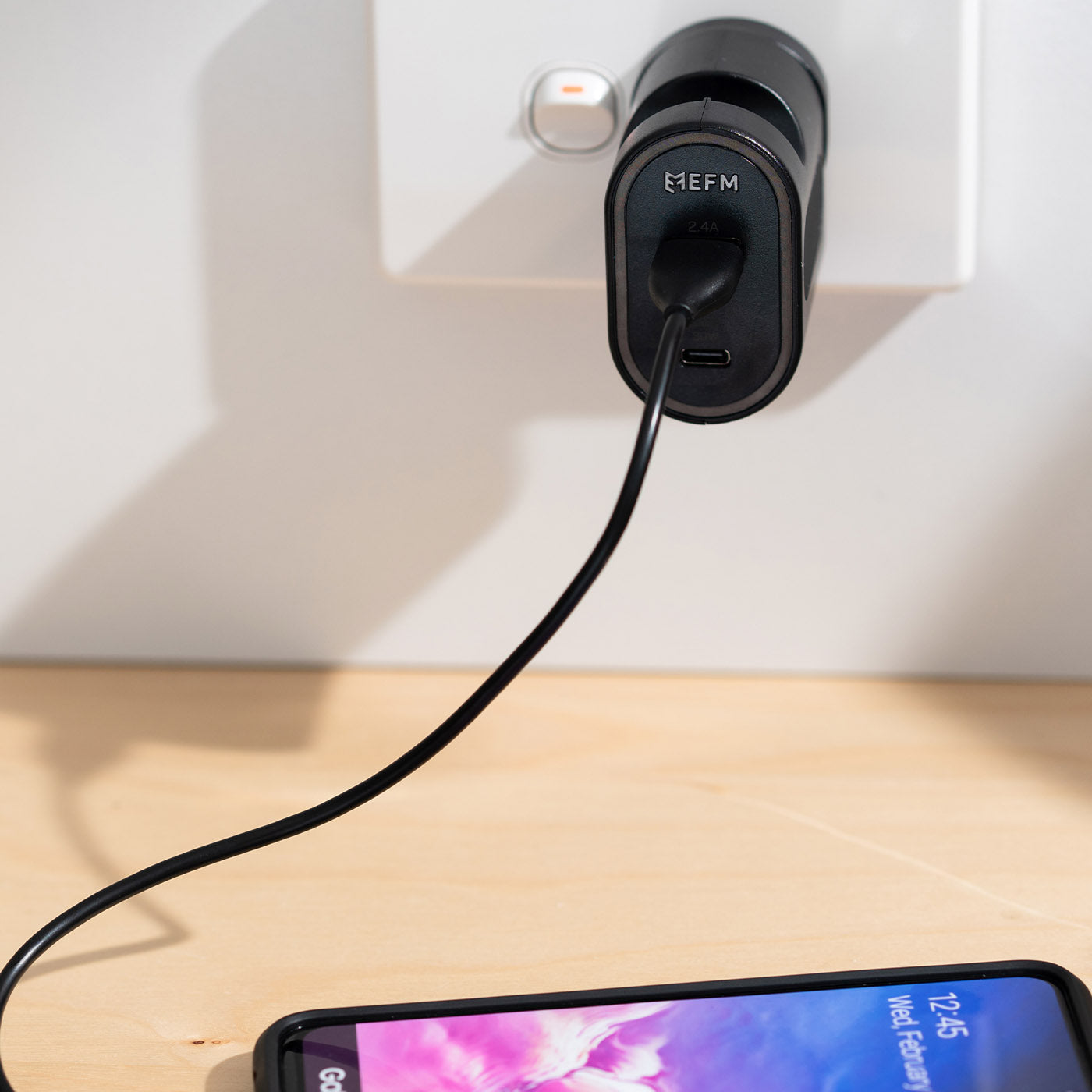 We've got you're device covered
Remove the hassle of trying to find the right charger for your specific device.
The EFM Wall Charger range works with all USB connector cables, so regardless of whether you're rocking an Apple or an Android device, charging is as easy and plug and go.