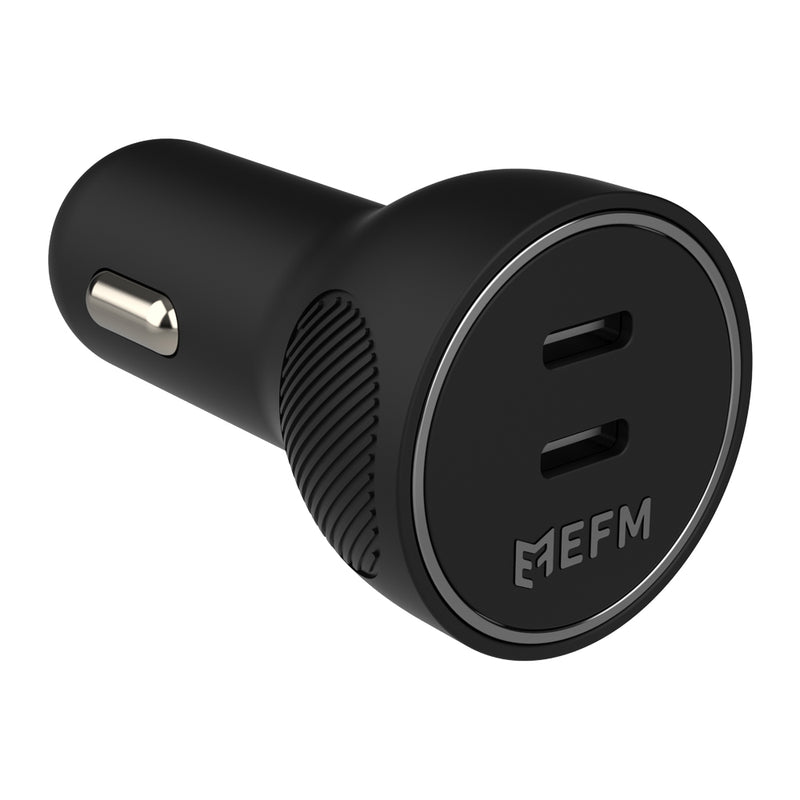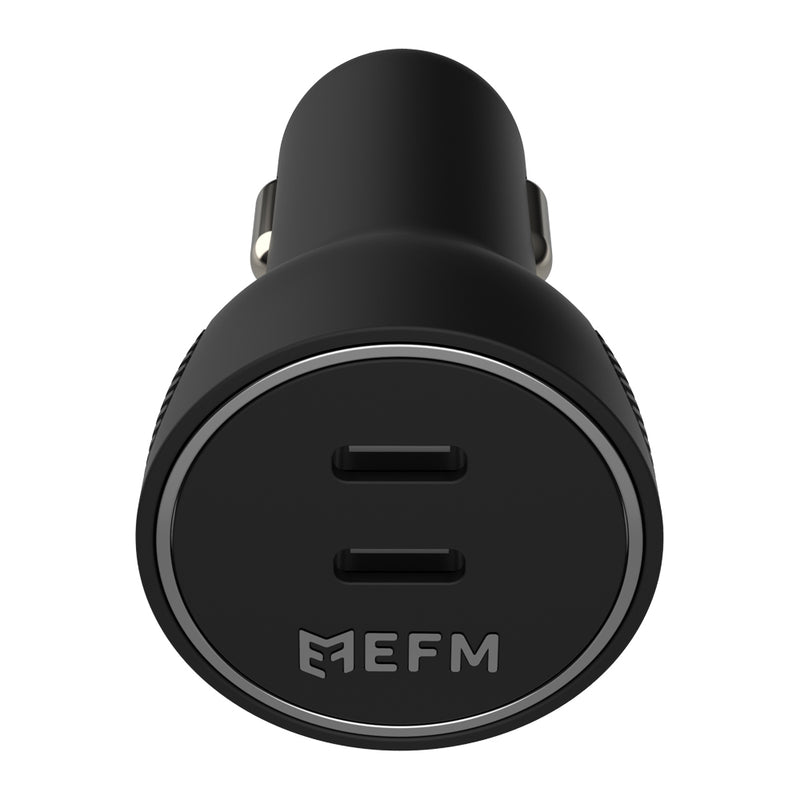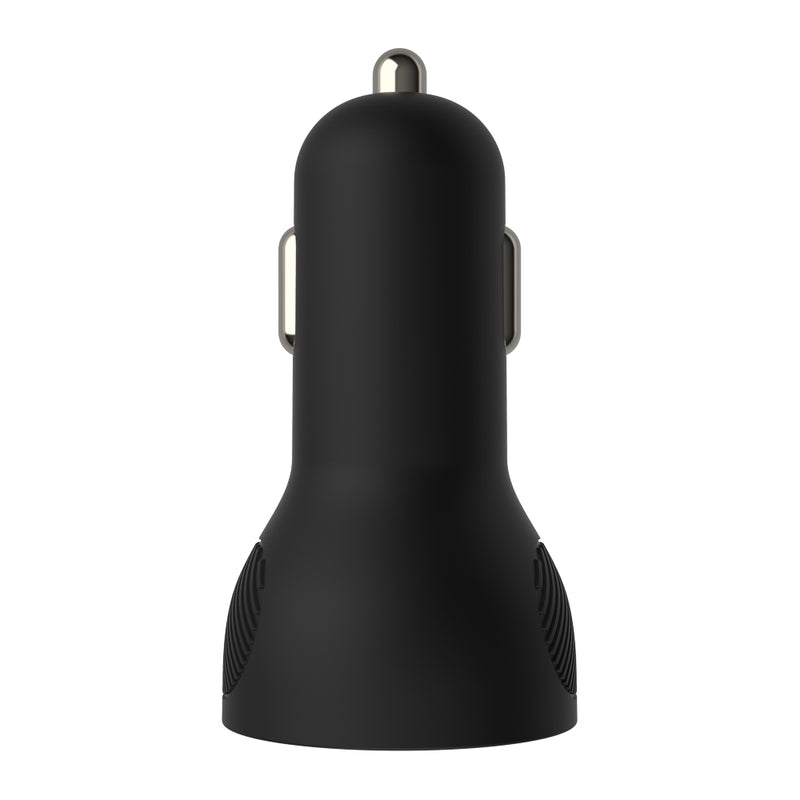 60W Dual Port Car Charger
With Power Delivery & PPS
Black
6.0A (30w) Output
Charger Only
Dual USB Socket
The EFM 60W Dual Port Car Charger is the perfect solution for busy individuals who need a reliable and efficient car charger. With dual Type-C charging ports, Power Delivery technology, and Programmable Power Supply feature, this versatile device can charge any Apple, Samsung or Google devices. Crafted from premium quality materials and certified to Australian standards, it's built tough enough for even the toughest road trips. Order yours today and experience faster charging on-the-go!
Power Delivery and Programmable Power Supply enabless universally compatibility, meaning its suitable for all mobile, tablet and compatible larger laptop users no matter the brand. The benefit of Power Delivery is optimised fast charging technology that sends the maximum power in the most efficient way to an iPhone when its needed most. When two devices are plugged in, the maximum output is shared efficiently.
The benefit of Programmable Power Supply is so there can be variable power output that would best suit an Apple, Samsung or Google device. With premium quality materials and fully certified to Australian standards, the EFM 60W Dual Port wall charging is the perfect charging solution for your on the go charging needs.
Compatible with majority of smartphones.