Camera Lens Armour
iPhone 14 Pro & iPhone 14 Pro Max
Carbon
EFM® Camera Lens Armour for iPhone 14 Pro and iPhone 14 Pro Max is the ultimate waterproof and scratch resistant protector for your iPhone's camera lens, featuring premium aviation aluminium and Japanese tempered glass with 9H Hardness.
9H Hardness
Anti Fingerprint Coating
Clear
Specifications:

9H hardness layer constructed with tempered glass
Offers protection from sharp objects and scratches*
Repels fingerprint smudges and grease making it easy to clean
Nano waterproof coating
Includes positioning plate for precise installation
2 years manufacturer's warranty 
*Please note that there is no guarantee an EFM Camera Lens Armour will protect your device's camera lens from everything nor is it unbreakable. However, it will add a good layer of protection.
Apple iPhone 14 ProApple iPhone 14 Pro Max
3 x EFM Camera Lens Armour with applicator plate
1x Instructions Leaflet/ Warranty Details
1x Microfibre Cleaning Cloth
1x Sterile Cleaning Wipe
1x Dust Removal Sticker
1x Bubble Paddle
Features & Specifications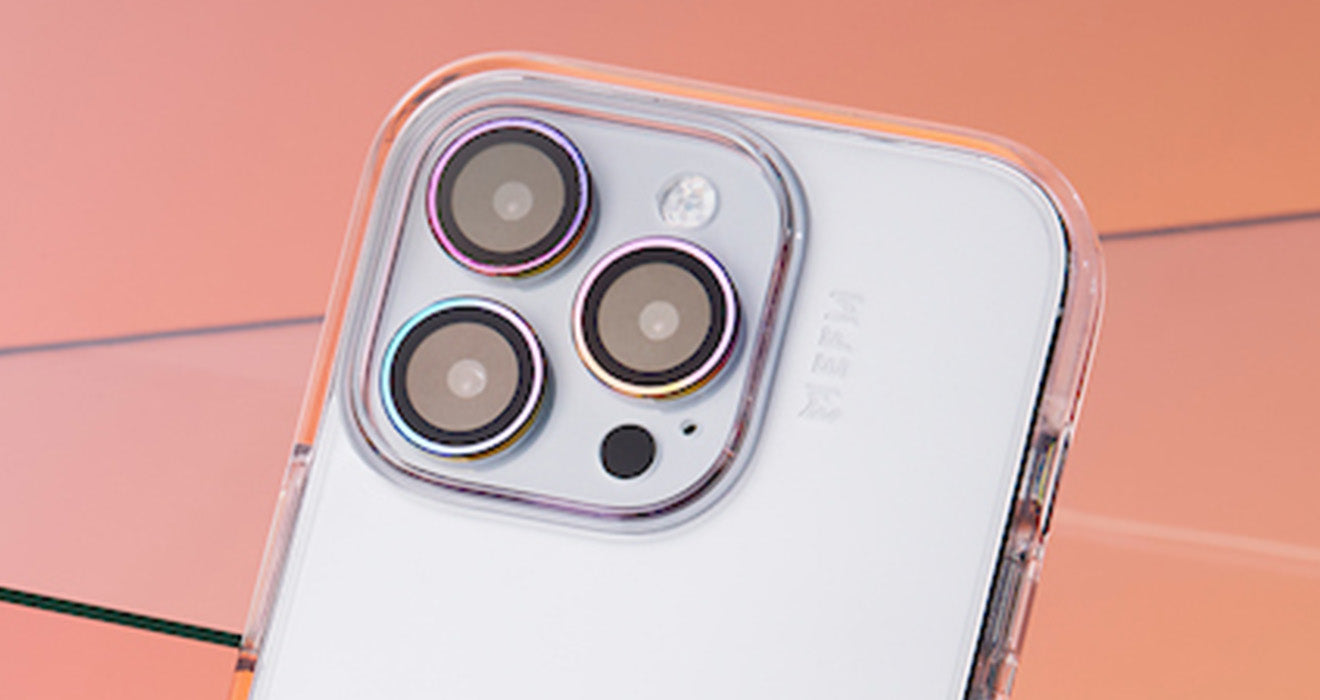 ULTIMATE LENS PROTECTION
The EFM Camera Lens Armour is made from aviation aluminium and premium Japanese glass with 9H hardness glass, ensuring your camera lens is protected from sharp impacts, fingerprints, sweat and grease residues.
EFM Camera Lens Armour is available in two premium colours, including Rainbow & Iridescent.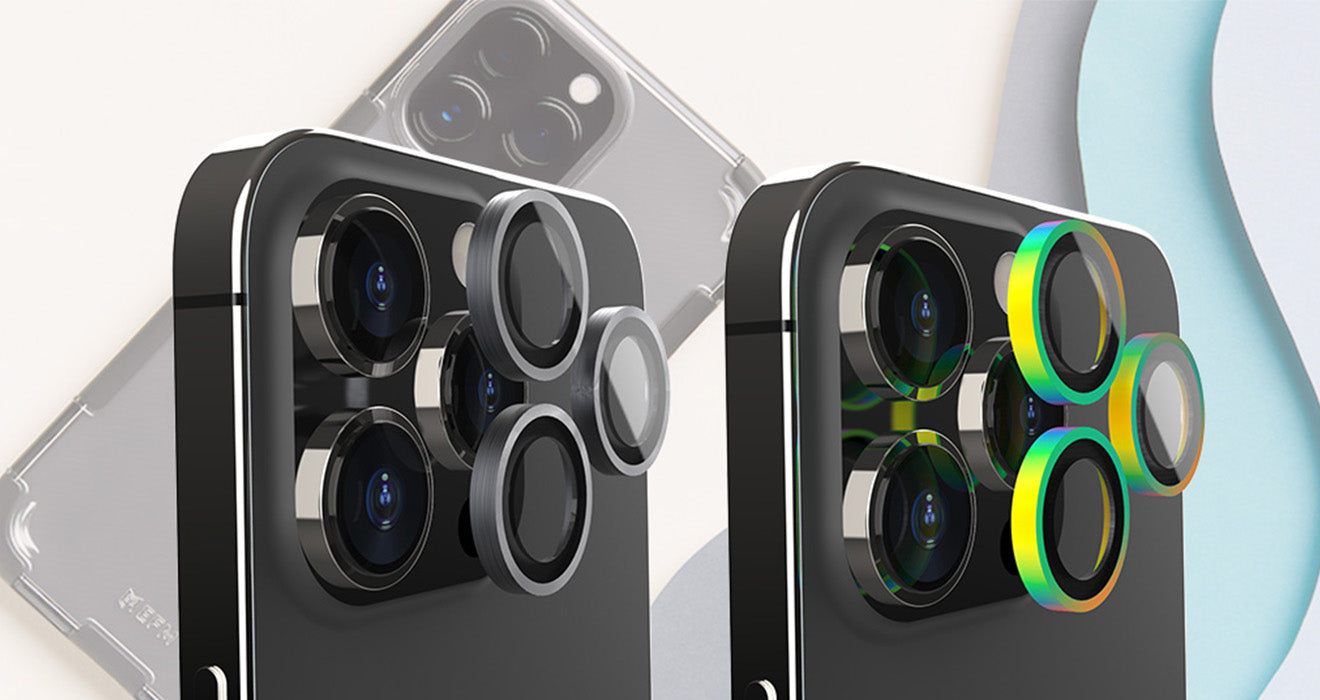 Practical and easy to install
The EFM Camera Lens Armour also features a nano waterproof coating layer that keeps your camera looking good as new.
Plus, the extra thin design means you won't even notice it's there. Installation is a breeze by just using the precise hole positioning plate to align and stick the cover on in one step.
And with our range of cool carbon and iridescent colours, you're sure to find one that suits your style.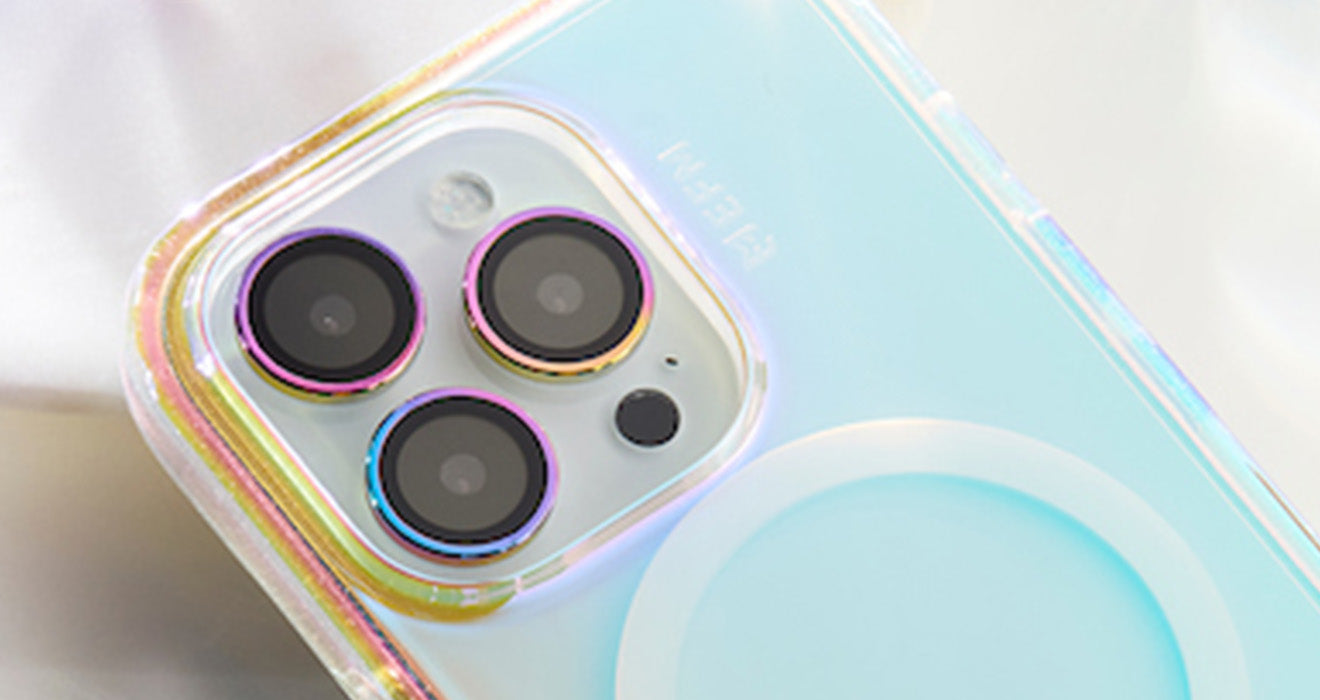 Key Features
Anti-fingerprint coating
9H Hardness rating offering scratch resistance
Aviation grade aluminium for toughness
Nano-waterproof coating
Thin and easy to install
2 years manufacturer's warranty