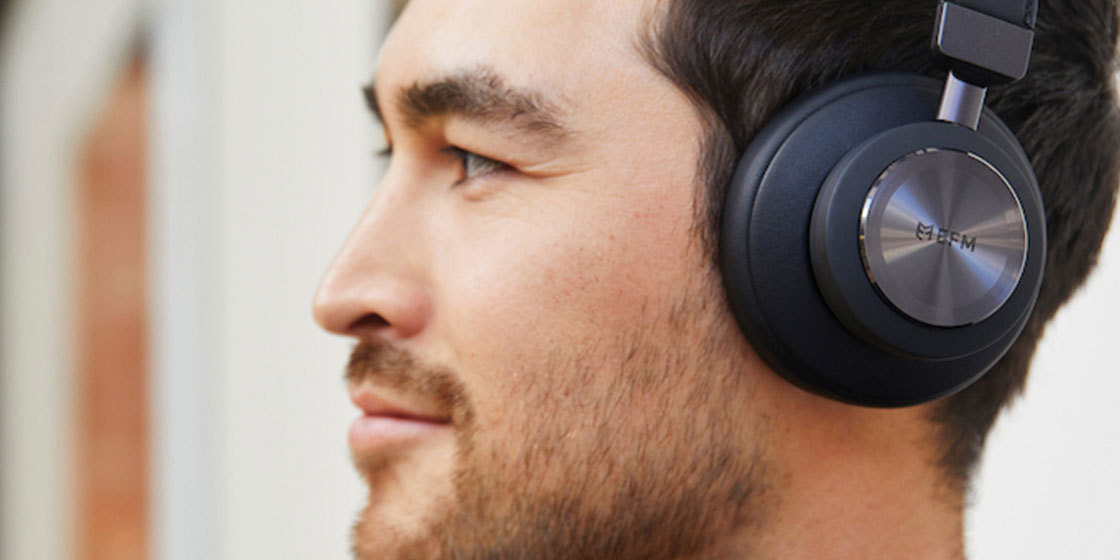 Wireless Bluetooth Headphones with ANC
Austin Studio Headphones
Intelligent sound, wireless freedom
Comfortable, modern and stylish, the EFM Austin Studio ANC Headphones are equipped with industry-leading innovative hybrid active noise cancelling technology (up to 38dB noise reduction) for a superb user experience.

The Headphones' premium cushioned headband and ear-cups guarantee beginning-to-end comfort for everything from your daily commute through to gaming and listening to your favourite bands. And with its innovative one-tap Touch Control Plate and Dual Noise Cancelling Modes, staying "in the zone" is simple and seamless.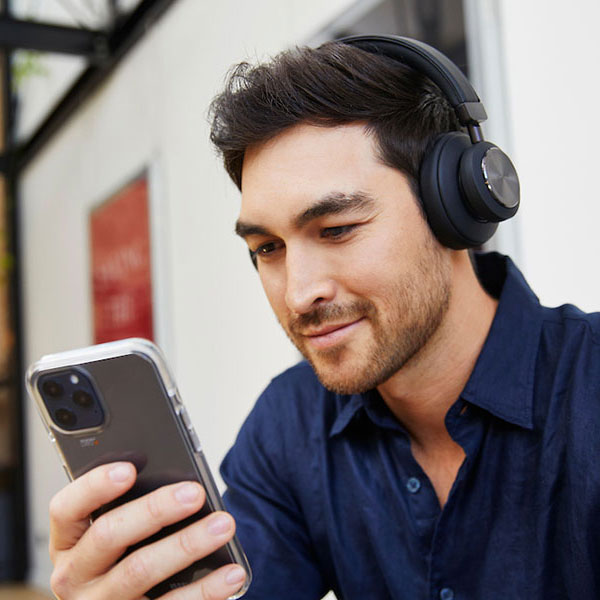 Next-level audio quality
Hi-Resolution Audio
With the inclusion of Hi-Res Audio technology, the quality of Audio output will be taken to the next level.

Hi-Res (High Resolution) Audio is a certified technology providing a more enhanced audio response, offering greater clarity and audio separation. This means you will hear more definition within each piece of music, and combined with ANC, less muffled sound allowing you to hear clearer Bass, Treble and Mid ranges providing a more immersive audio experience.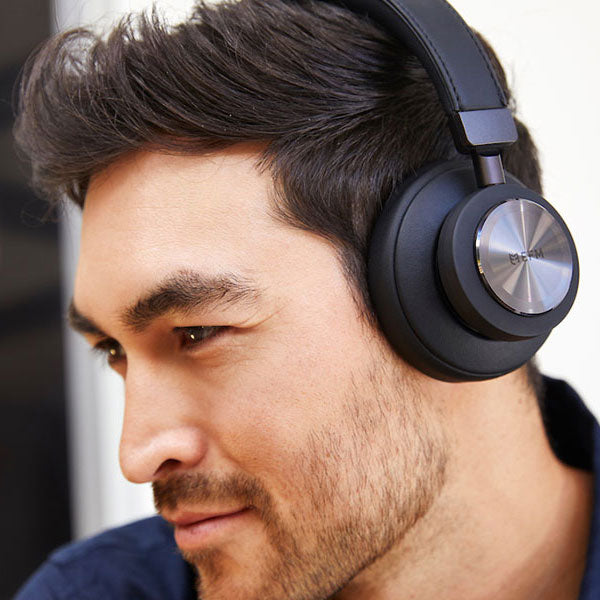 Cut out the background noise.
Unique Dual Active Noise Cancelling Modes
A unique feature of the EFM Austin Studio ANC Headphones is the ability to switch between Dual Active Noise Cancelling Modes, offering the choice of activating Half or Full Noise Reduction. This advanced audio feature provides not only a choice as to the level of ANC required, but also adds improved safety if listening to music in public - allowing you to hear some of the ambient noise around you.

The additional Awareness Mode technology is an extended Touch Control feature allowing you to 'Hear The World Around You'.