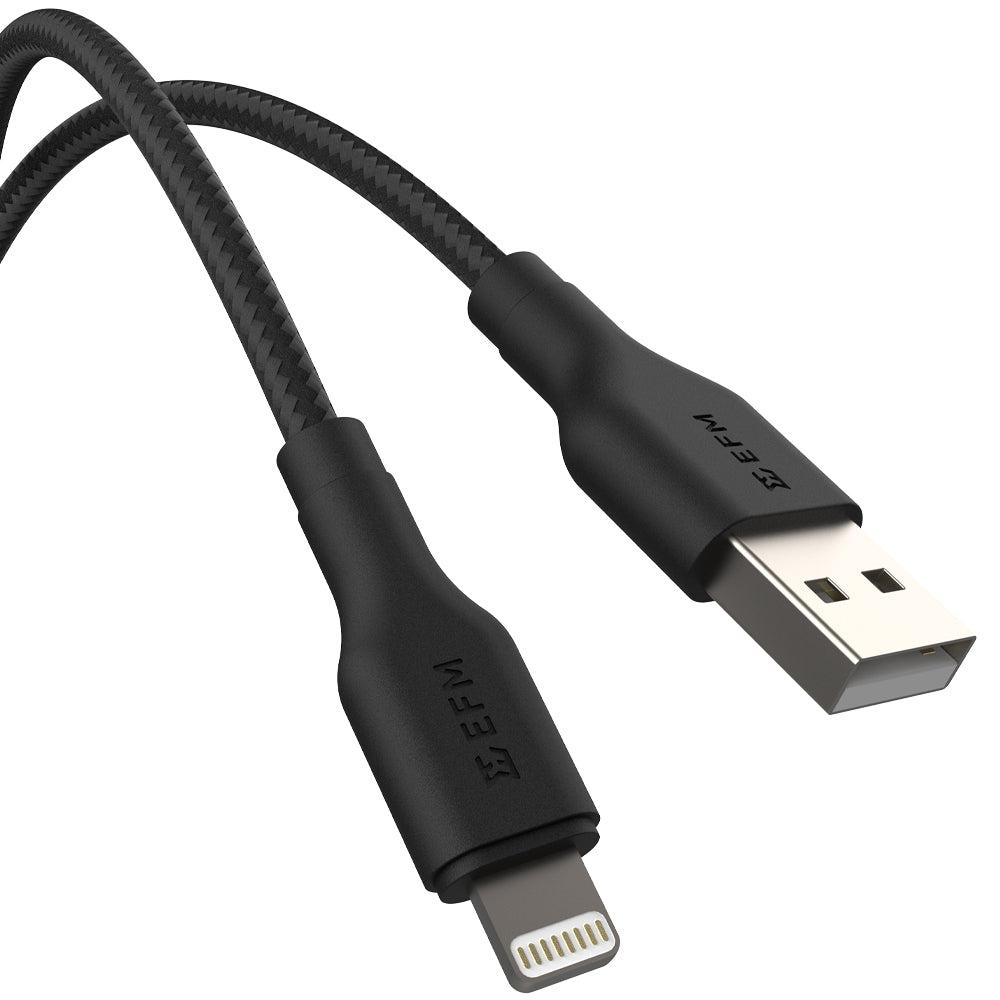 USB-A to Lightning Braided Charging & Data 1M Cable
Black
1m Length
Braided Cable
High Flex Tough
Experience the benefits of faster and more efficient charging with the EFM USB-A to Lightning Braided Power and Data Cable. This MFi approved cable features the latest Apple Lightning connector, allowing you to connect to a compatible charger for opttimal charging times. It also enables lightning-fast data transfer speeds when connected to a compatible Apple device. With ultra-strong aramid fibres, the durable braided material and connectors are built to withstand at least 20,000 bend cycles, ensuring exceptional longevity and reliability. Upgrade to the EFM USB-A to Lightning Braided Power and Data Cable and enjoy the advantages of high-performance device gear for your active lifestyle.
Apple AirPod 1st GenApple AirPod 2nd GenApple AirPod 3rd GenApple AirPod ProApple AirPod Pro 2nd GenApple iPad 10.2 10th Gen (2022)Apple iPad 10.2 7th Gen (2019)Apple iPad 10.2 8th Gen (2020)Apple iPad 10.2 9th Gen (2021)Apple iPad 10.5 10th Gen (2022)Apple iPad 10.9 10th Gen (2022)Apple iPad 4th GenerationApple iPad 9.7 (2017)Apple iPad 9.7 (2018)Apple iPad AirApple iPad Air 10.9 4th Gen (2020)Apple iPad Air 10.9 5th Gen (2022)Apple iPad Air 2Apple iPad Mini 3Apple iPad Mini 4Apple iPad Mini 5Apple iPad Mini 6th Gen 8.3 (2021)Apple iPad Mini with Retina DisplayApple iPhone 11Apple iPhone 11 ProApple iPhone 11 Pro MaxApple iPhone 12Apple iPhone 12 miniApple iPhone 12 ProApple iPhone 12 Pro MaxApple iPhone 13Apple iPhone 13 MiniApple iPhone 13 ProApple iPhone 13 Pro MaxApple iPhone 14Apple iPhone 14 PlusApple iPhone 14 ProApple iPhone 14 Pro MaxApple iPhone 6Apple iPhone 6 PlusApple iPhone 6SApple iPhone 6S PlusApple iPhone 7Apple iPhone 7 PlusApple iPhone 8Apple iPhone 8 PlusApple iPhone SEApple iPhone SE 2016Apple iPhone SE 2022Apple iPhone XApple iPhone XRApple iPhone XSApple iPhone XS Max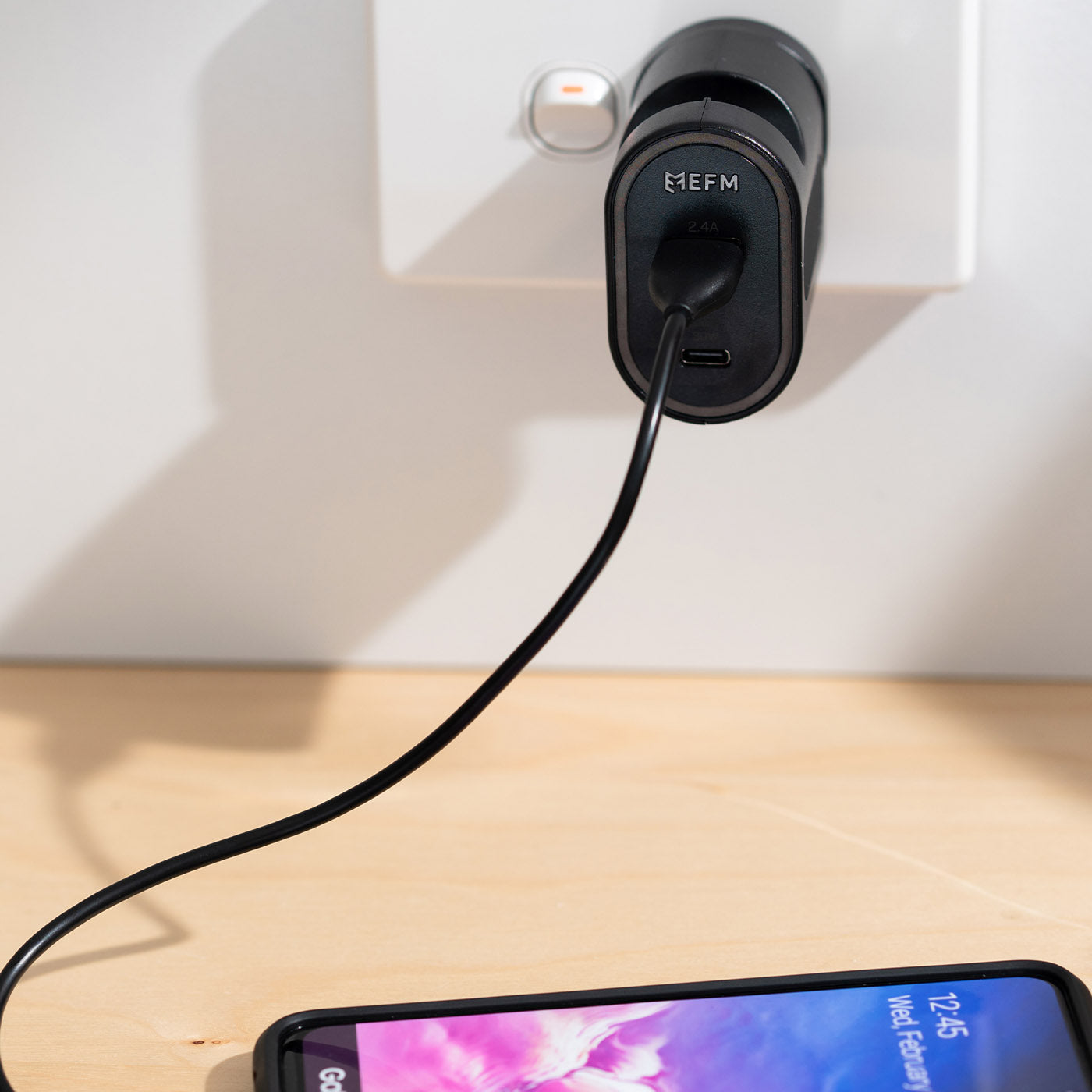 Sync, charge and go
Be gone the hassle of the irritating 'cable flip'. EFM's range of Charge and Sync Cables are unsurpassed in their intelligence, durability and ease-of-use.
 
Our range is as attractive as it is high-performance, so the only choice left is - which cable is the right fit for you?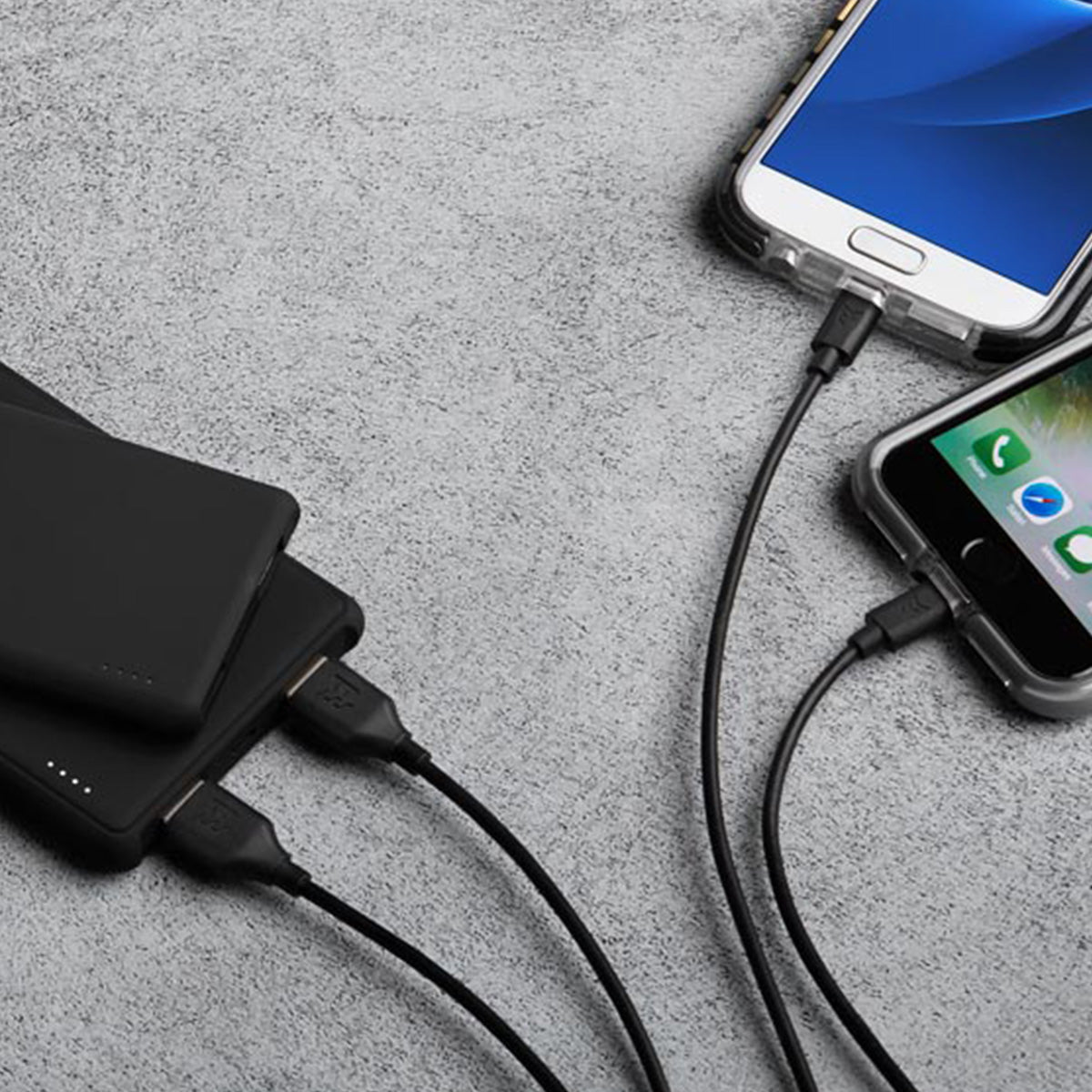 Choose your length and connection
EFM cables are available in a variety of connections and lengths. Choose between Lightning, Type-C or Micro-USB connectors at 2m or 3m lengths.
Can't device, how about checking out the 3-in1 cables with all three tips so you can interchange as you please.
Our cables are tested to over 20,000 bends to ensure durability and safety.