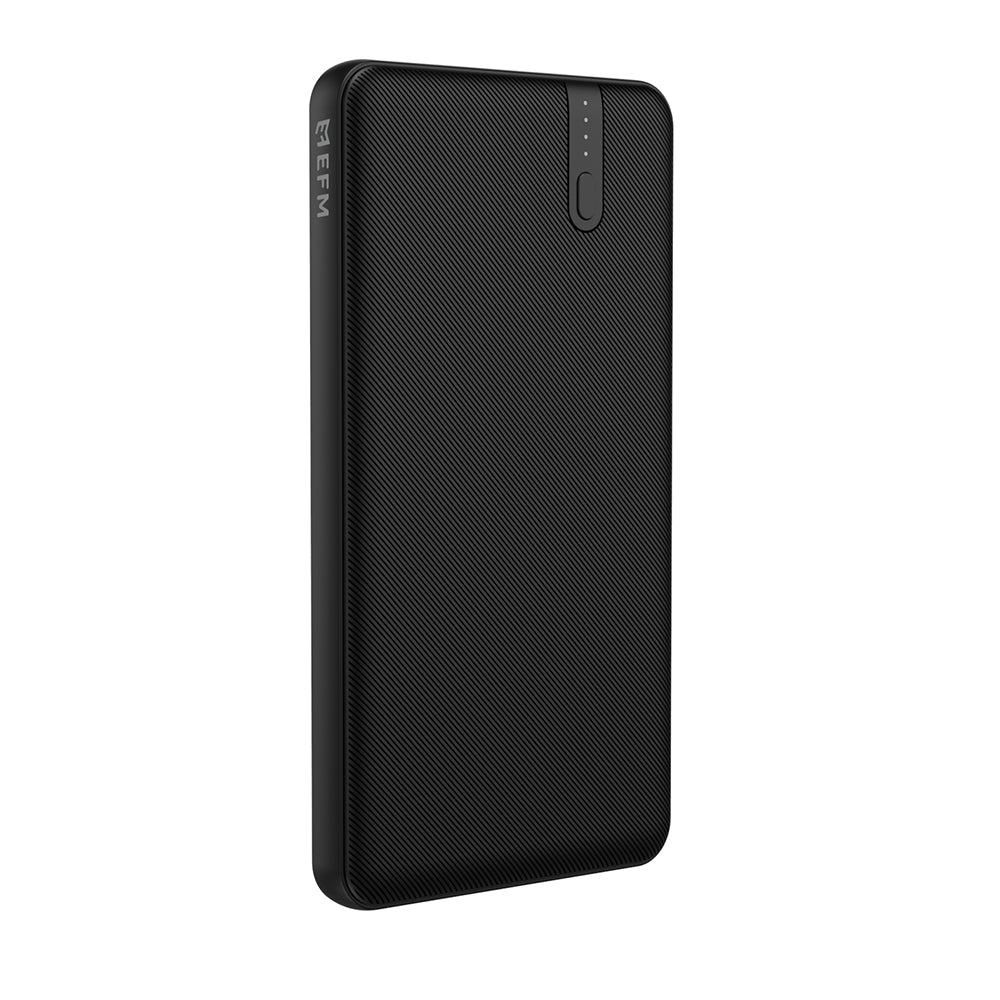 5,000mAh Portable Power Bank
Black
Charge your mobile device quickly and efficiently with the EFM® 5,000mAH Power Bank Portable Charger. Equipped with DST (Device Sensing Technology), the EFM® 5,000mAh portable charger determines the power requirement of your device and optimises the output to suit so you get the fastest, most efficient charge possible.
Type C Cable Included
Dual USB Socket
12W Output
Suitable for all major brand mobile phones and tablets.
1 x EFM POWER BANK - 5,000mAh
1x EFM CHARGE & SYNC USB TO Type C USB CABLE
1 x Instruction/Warranty Details
Portable Power Range Features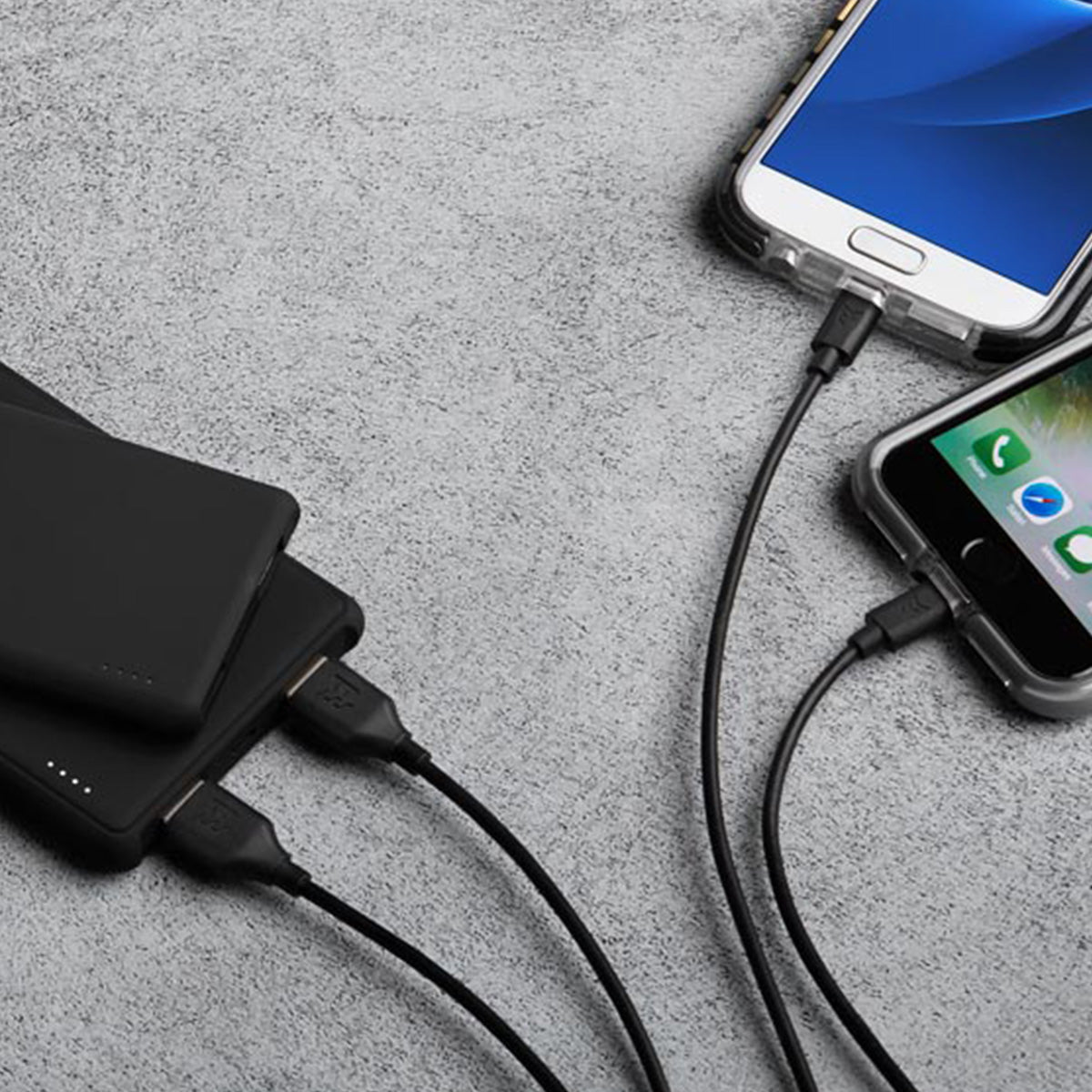 Portable Power
Stylishly charge on-the-go with the EFM Power Bank range.
Taking much-needed charging devices with you on-the-go is more and more important in today's modern age.

Whether you are out and about, can't get to an outlet, or just require the added assurance of the much-feared flat device battery, stay connected with EFM's range of hard-working Power Banks.

A juxtaposition of style and functionality, the Power Bank comes in an attractive, ultra-slim black design with two USB ports, making it the ultimate charging accessory to carry with you for added peace of mind.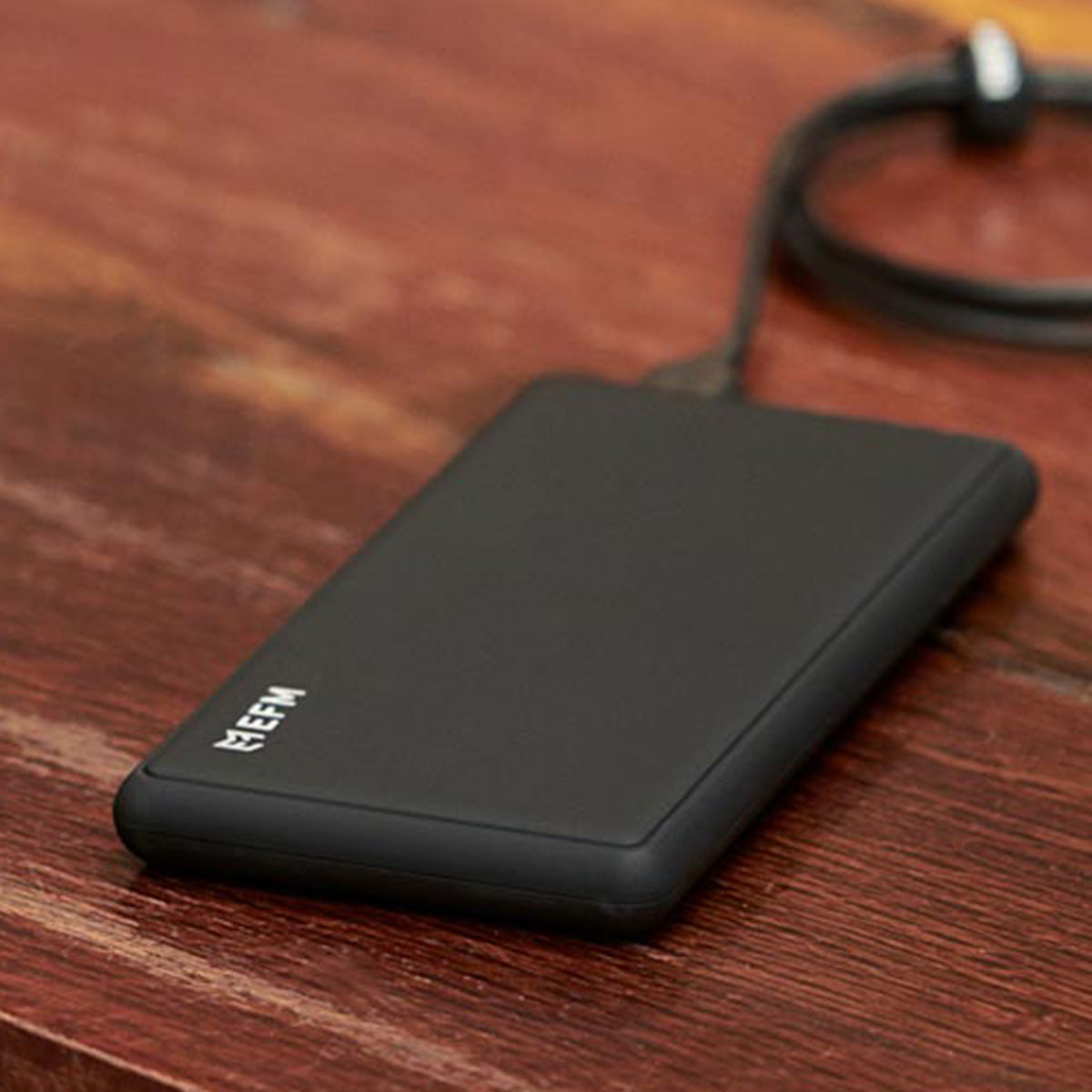 Power on the Go
Available in both 5,000mAh and 10,000mAh variations, this portable Power Bank offers state-of-the-art inbuilt Device Sense Technology (DST) that detects the power requirements of your device and charges it suitably - preventing hazardous overcharging.

The 5,000mAh Power Bank offers a high, 2.1A output while its sister product, the 10,000mAh, boasts an impressive 3.4A power offering.

With a clever inbuilt 'safe mode' and arriving to you partially charged for immediate use, the Power Bank range also includes a bonus 25cm USB to Micro USB cable with every purchase. It is also compatible with common USB to Lightning cables.

An impressive all-rounder, the EFM Power Banks offer seamless, sleek charge anywhere you are.