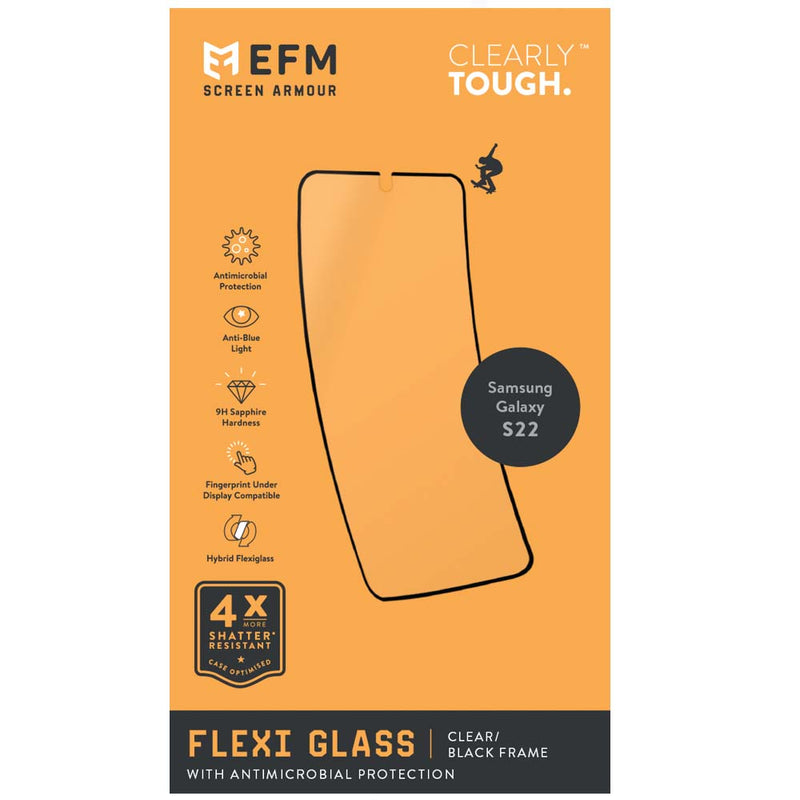 FlexiGlass
Galaxy S22
Clear
EFM Case Optimised
Clear
Military Grade Protection
EFM® FlexiGlass Screen Armour is a hybrid multi-layer screen protection that offers up to 4 times more shatter resistance than an unprotected screen.
Specifications:
Hybrid, multi-layer construction
Offers 4 x more shatter resistance
Edge-to-edge display coverage
9H Hardness rating offering scratch resistance
Anti-blue light treatment to reduce the digital strain on the eye
2D, 2.5D and 3D curve compatible construction and FUD (Finger Under Display) compatibility
Smooth and responsive touch-sensitive finish
Antimicrobial properties that kill up to 99.99% of microbes
2 years manufacturer's warranty 
Please note that there is no guarantee an EFM Screen Armour will protect your device from everything nor is it unbreakable. However it will add a layer of protection for your phone.