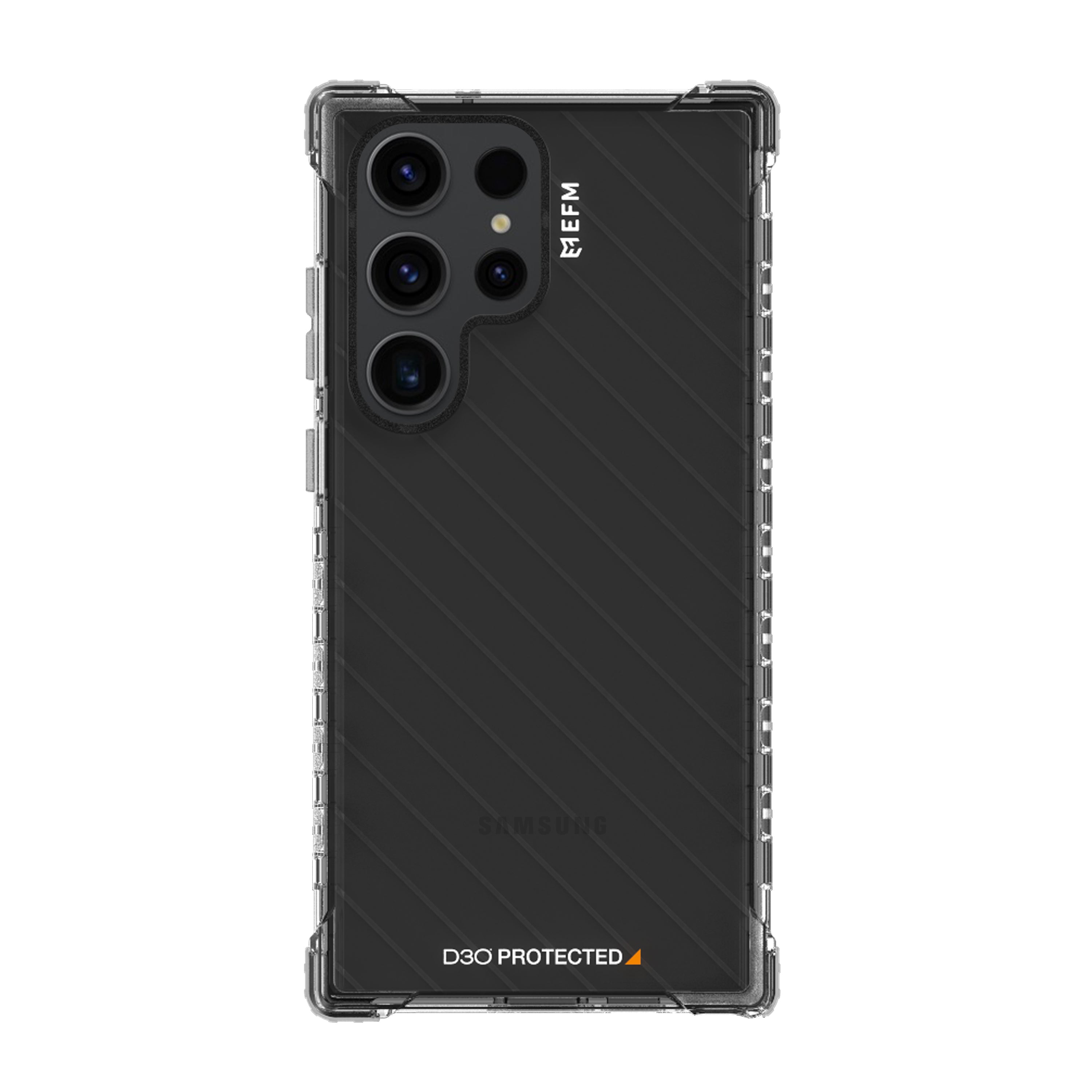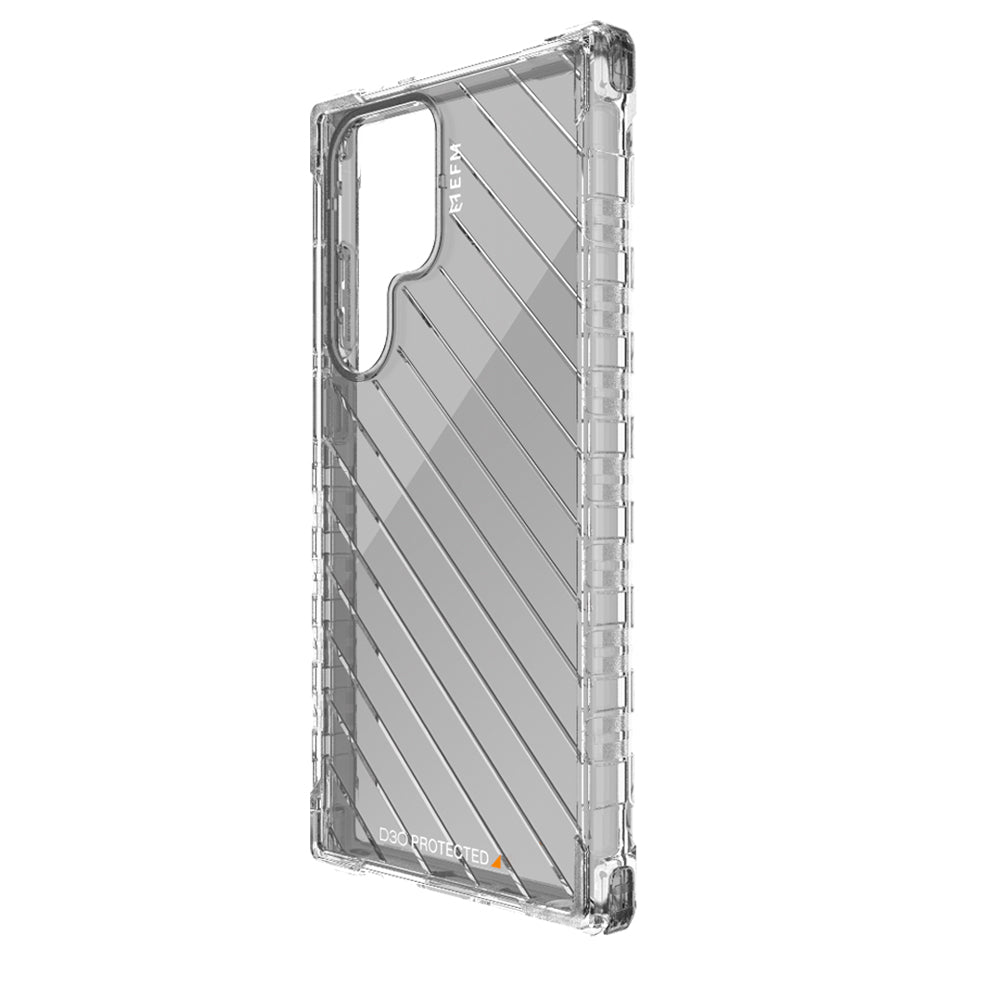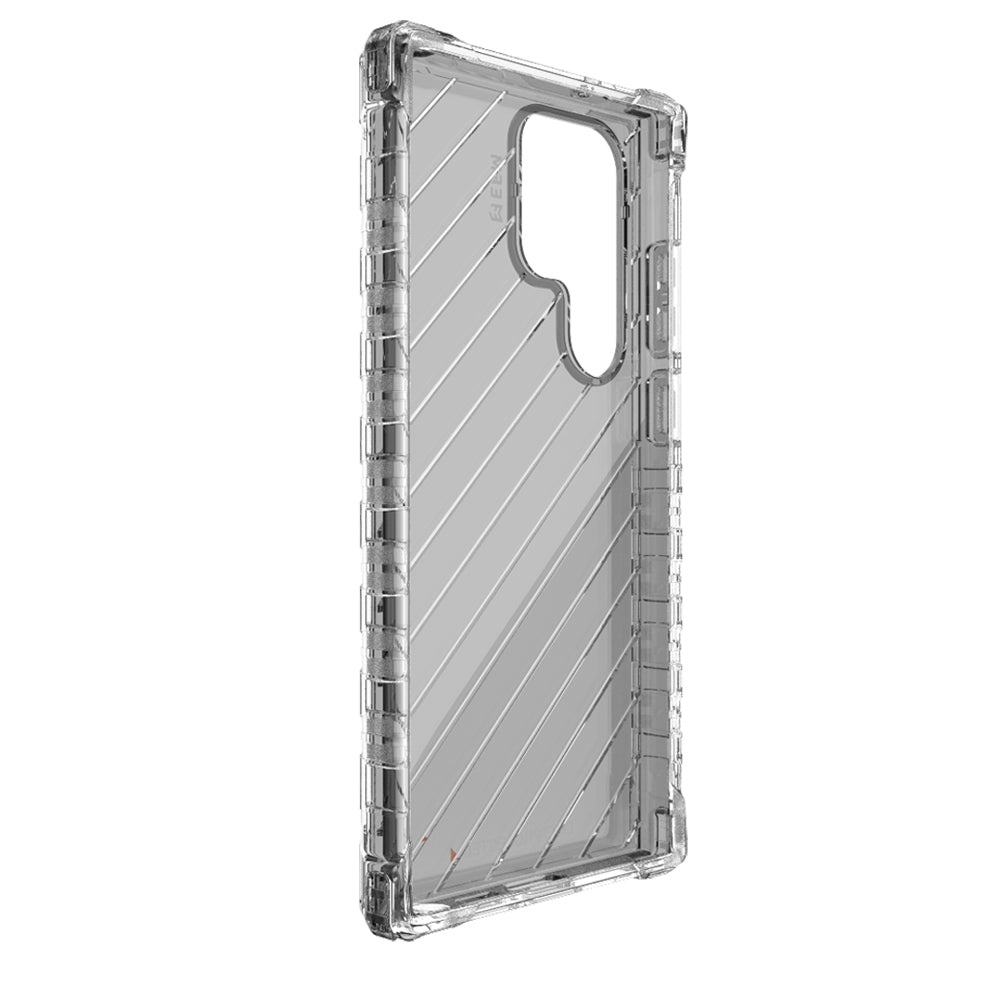 Dakar Case
Galaxy S23 Ultra
Smoke / Black
Crystalex Material
D3O Impact Protection
Rugged
Scratch Resistant
Anti-UV
Take your device protection to new heights with the Dakar Case Armour. This state-of-the-art accessory is meticulously crafted using advanced materials and cutting-edge technology, delivering unparalleled defense for your valuable device.
The protective bumper is fortified with D3O Crystalex, an innovative material that excels at absorbing the impact of high-velocity collisions. This ensures that even in the event of a sudden impact, your device remains shielded from harm. Reinforced corners add an extra layer of protection, safeguarding vulnerable areas.
The back plate of the Dakar Case Armour is constructed from 100% recycled polycarbonate (PC), demonstrating a commitment to sustainability without compromising on durability. By integrating D3O technology into the back plate, the case achieves exceptional shock absorption capabilities while maintaining a slim profile, measuring just 2.7mm thick.
But the Dakar Case Armour doesn't stop at providing top-notch protection. It also boasts a range of additional features that enhance both functionality and aesthetics. Antimicrobial coatings help inhibit the growth of bacteria, keeping your device cleaner and healthier. Stadium edge detailing ensures a secure grip and prevents accidental slips. Furthermore, the case is treated with UV and scratch-resistant finishes, preserving its pristine appearance over time.
Don't settle for subpar protection when it comes to your device. Upgrade to the Dakar Case Armour today and experience the perfect blend of strength, reliability, and style. Your device deserves the utmost care and security, and the Dakar case delivers it in the most fashionable and secure manner possible.