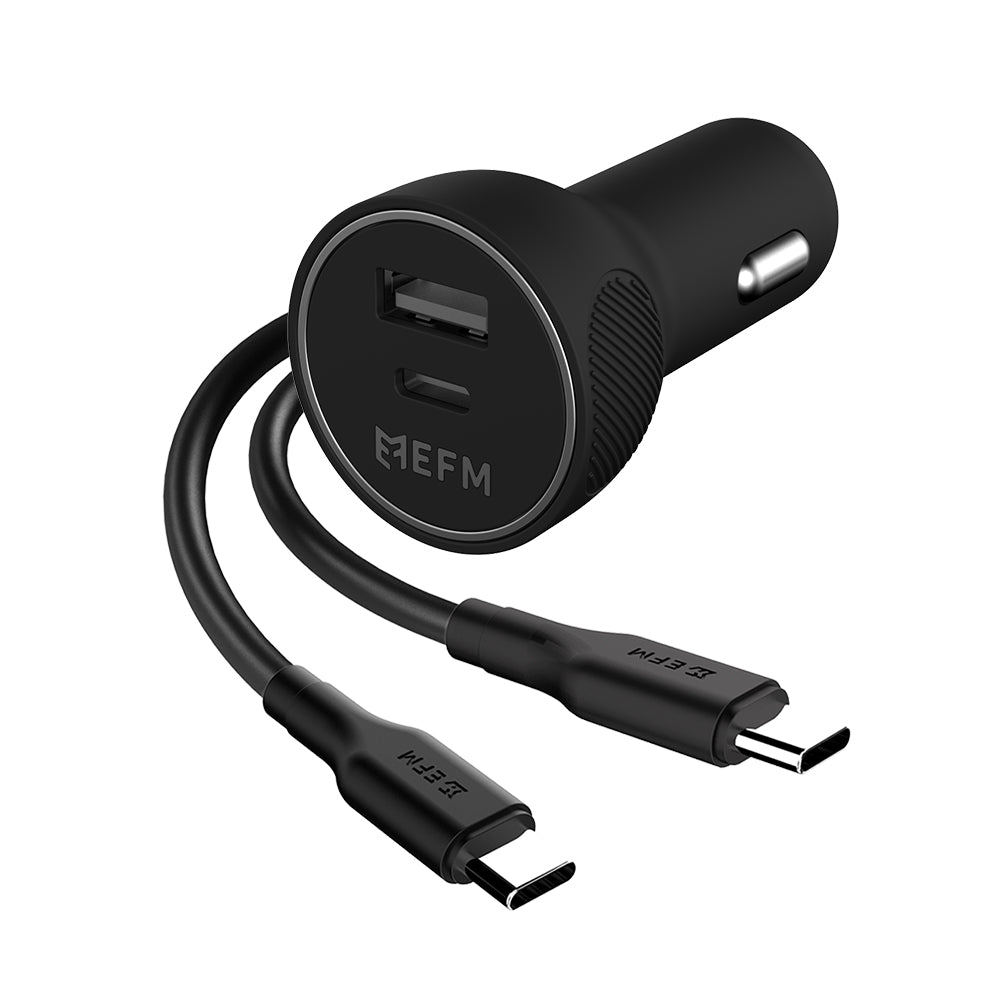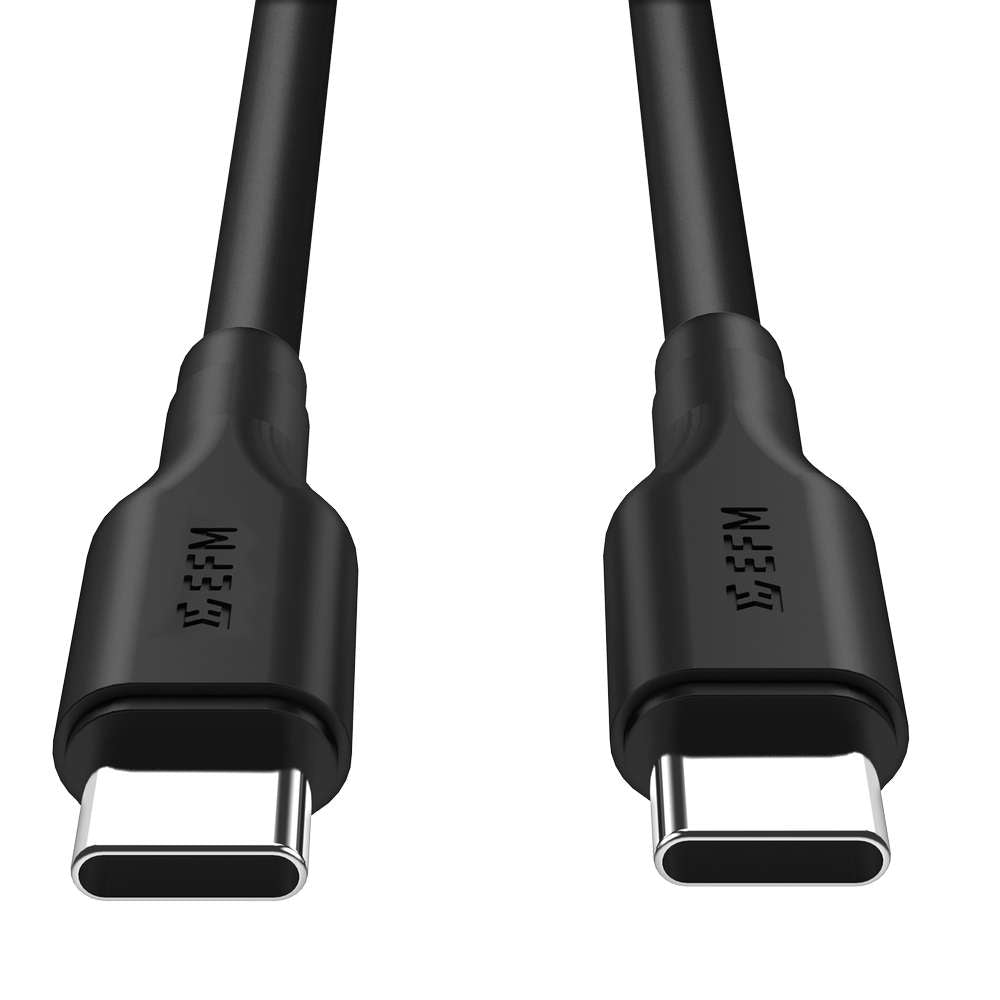 39W Dual Port Car Charger
With Type-C to Type-C Cable
Black
Featuring ultra fast USB power Delivery (PD) technology, the EFM 39W Ultra Fast Car Charger intelligently determines the perfect output for your specific device to offer a super-fast, highly efficient charge in a sleek and compact design, with the ability to boost your battery power from 0 to 72% in just 41 minutes! (Tested on an iPhone X via PD Charger).
Type C Cable Included
39W Ouput
Dual USB Socket
By determining the optimal power transfer for your specific device, the EFM 39W Ultra Fast Car Charger also prevents overcharging and reduces wear on both your device and battery.

Power Delivery is a universal technology that provides ultra fast charge to any PD-enabled devices.
Specifications:
Total 39W output
Type-C Power Delivery
5 Year manufacturer's warranty
Compatible with devices that have a Type C port fitted.
1x EFM 39W Ultra Fast Car Charger
1x EFM Type-C to Type-C Cable
1x Instructions/Warranty Details
CAR CHARGING RANGE FEATURES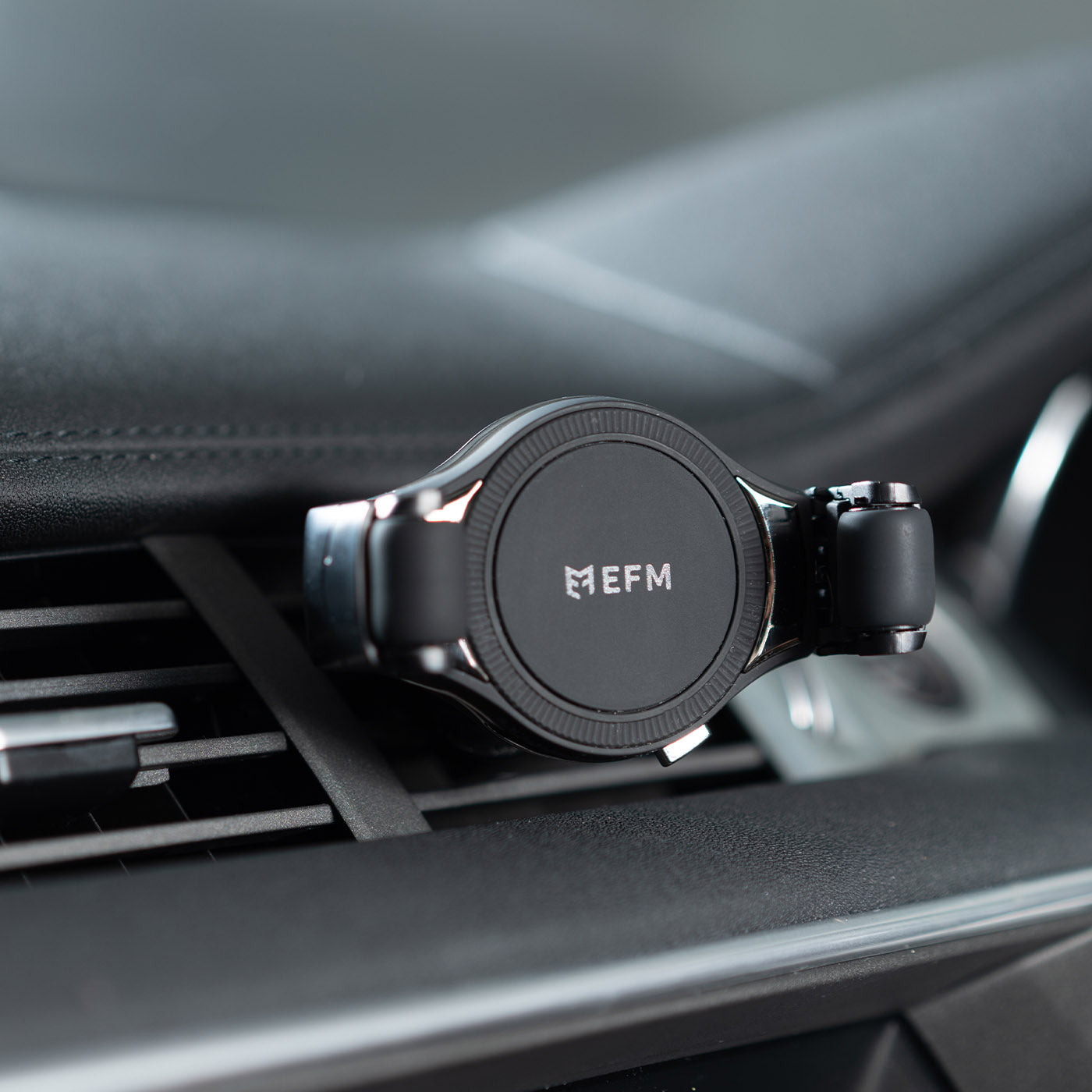 For wherever you go
When you're constantly on the move, you need a range of chargers that can keep pace with your busy lifestyle.
 
EFM car chargers offers fast, efficient and reliable in-vehicle charging that keeps up with your full schedule.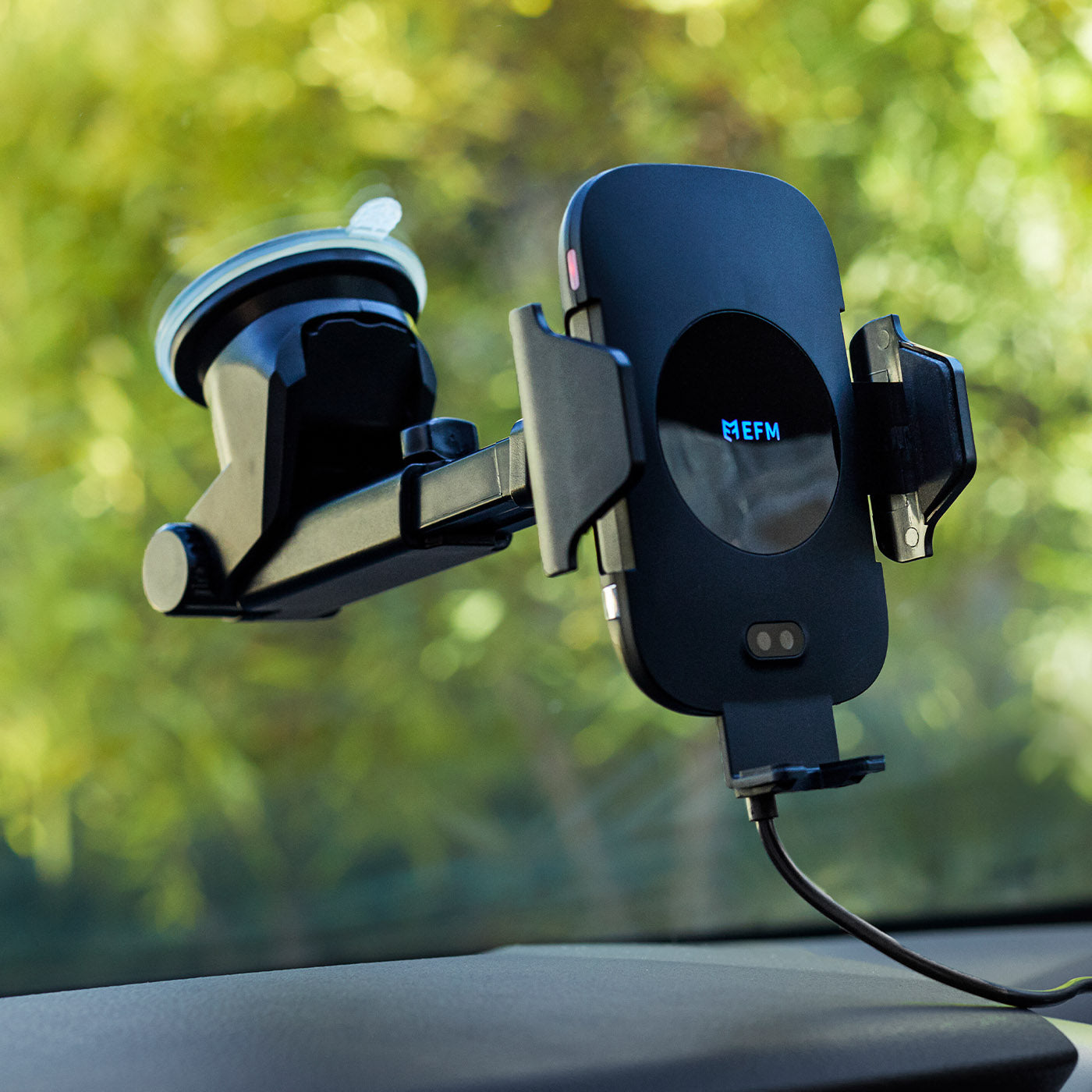 Trust EFM to keep you and your device safe
All EFM power products have been certified to conform to Australian safety standards and feature built-in safety mechanisms that prevent overcharging.

This protects you and your device so you can get on with your life without hassles.
Choose from dual port car chargers that powers your devices quickly and efficiently, or from wireless charging cradles to mount your device as you see fit.